Got DIR-850L at London Drugs. It is only $10 more than the one I got, DIR-845L at Costco. I did not see the benefits of SmartBeamTM Technology. So I spend $109 to get a new router with 802.11AC support. 802.11AC is a new standard. See new technologies data from Wiki.
Extended channel binding
Multi-user MIMO(MU-MIMO)

Multiple STAs, each with one or more antennas, transmit or receive independent data streams simultaneously

"Space Division Multiple Access" (SDMA): streams not separated by frequency, but instead resolved spatially, analogous to 11n-style MIMO

Downlink MU-MIMO (one transmitting device, multiple receiving devices) included as an optional mode

Modulation
Other elements/features

Beamforming with standardized sounding and feedback for compatibility between vendors (non-standard in 802.11n made it hard for beamforming to work effectively between different vendor products)
MAC modifications (mostly to support above changes)
Coexistence mechanisms for 20/40/80/160 MHz channels, 11ac and 11a/n devices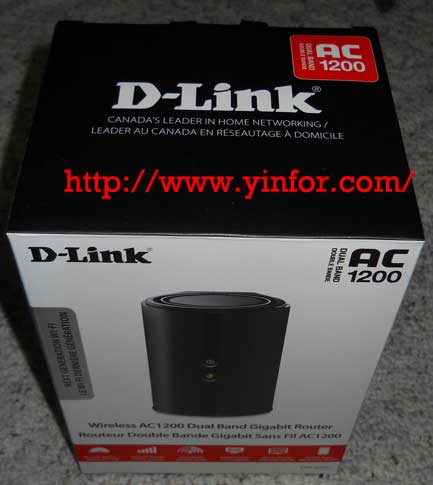 Standards
2.4GHz
IEEE 802.11n
IEEE 802.11g
5GHz
IEEE 802.11ac (draft)
IEEE 802.11n
IEEE 802.11a
LAN/WAN
Physical Interfaces
4 Gigabit Ethernet Ports
1 Gigabit WANPort
USB 2.0
WPS Push Button
Reset Button
Antenna Type
Ethernet Interface
4 10/100/1000 Gigabit Ethernet Ports
1 10/100/1000 Gigabit WAN Port
Security
Wi-Fi Protected Access (WPA/WPA2)
WPS™
Advanced Firewall Features
Network Address Translation (NAT)
Stateful Packet Inspection (SPI)
LEDs
Power
Mobile Apps
SharePort Mobile
mydlink Lite
QRS Mobile
Advanced Features
VPN pass through
Guest Zone Support
UPnP™ Support
Wi-Fi WMM Quality of Service
SharePort Web Access
Parental Control
IPv6
Operating Temperature
30º to 104º F (0º to 40º C)
Operating Humidity
10% to 90% non-condensing
Certifications
FCC
IC
Wi-Fi Certified
CE
Top view of DIR-850L and DIR-845L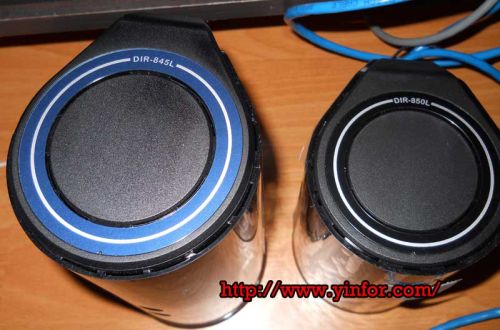 Side view of DIR850L and DIR-845L. DIR-850L is shorter than DIR-845L.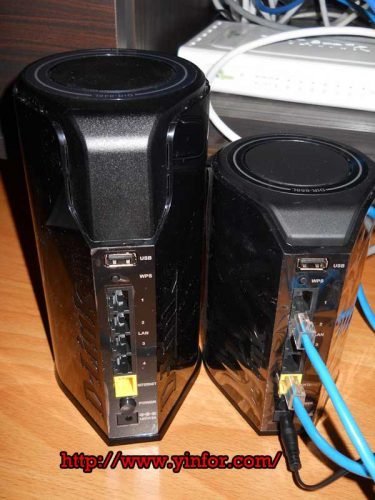 The ranges of these two router are almost same. At least, I did not feel difference.