Now it is time to upgrade D-Link router 850L to new version, 1.12WW.
Here is official download link
Look at the release notes:
Firmware: FW1.12.B05(Release)

Hardware: A1

Date:2014/10/06

Note:

1. Update CN channel table

2. Support No-IP DDNS server

Problems Resolved:

1. Fix gmx mail server issue.

2. Fix WAN/LAN IP conflict issue.

3. Fix HW NAT throughput issue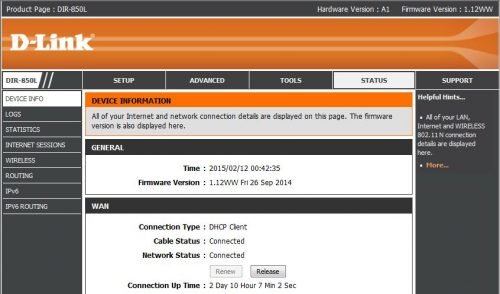 It is only for Hardware version A1.