I have my D-Link DIR-880L router for almost one and half years. I flashed the firmware to use DD-WRT one. Later I flashed back to D-Link firmware.
The latest version is 1.08 on D-Link Canadian website. I upgraded it long time ago.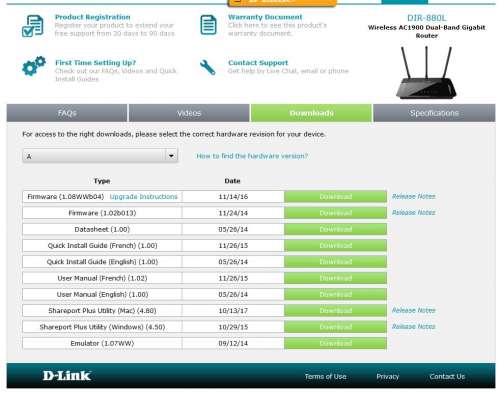 On the D-Link support forum, it shows an updated version of firmware is available for EU users.  I am not sure if they are any difference between Canada edition and EU edition, on the hardware basis.
I believe the USA and Canada may use the same hardware. So I go to USA D-Link website.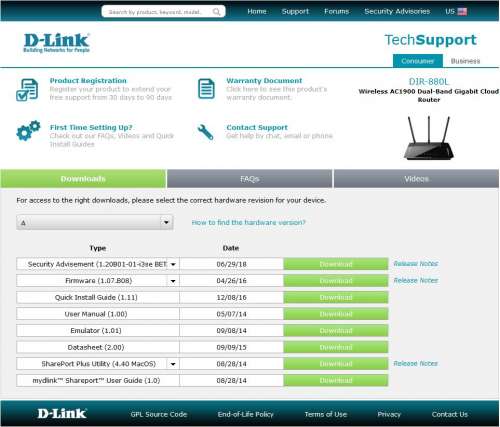 The latest firmware is 1.20B01, released on June 29, 2018.
Based on the release notes. It has two firmware updates.
First upgrade with the
1_DIR-880L_RevA_MiddleFirmware110b01.bin file. Then upgrade with
2_DIR-880L_RevA_Firmware120b01-01-i3se.bin
The problems resolved:
1. Fix SharePort Plus utility and DLNA access
2. WPA2 Security Patch (KRACK)