I bought this new USB wireless adapter from China. TP-Link TL-WDN5200.
The speed when I copy a file from my DNS-323 NAS which is attached on Giga Switch to a Windows 7 desktop. It started from about 6MB/second. Then keep going up. Later it reached 9 MB/Second.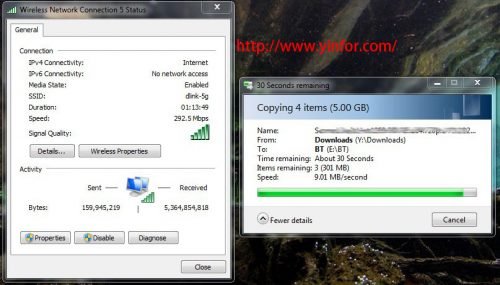 The connection speed is shown as 292Mbps. The Max speed is 433Mbps on 5GHz band.