I bought this new USB wireless adapter from China. TP-Link TL-WDN5200.
The speed when I copy a file from my DNS-323 NAS which is attached on Giga Switch to a Windows 7 desktop. It started from about 6MB/second. Then keep going up. Later it reached 9 MB/Second.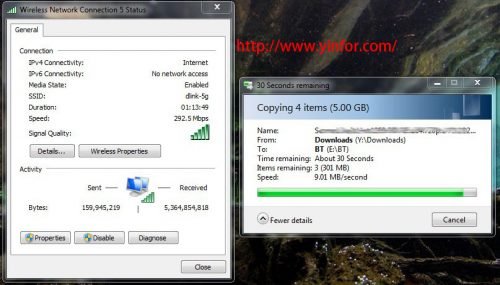 The connection speed is shown as 292Mbps. The Max speed is 433Mbps on 5GHz band.
This wireless adapter is no for sale on other countries. Only available in China right now.
Specification as below:
USB 2.0 port
802.11ac, 802.11n, 802.11g, 802.11b, 802.11a
channels: 1-13, 149-165
Max: 20dBm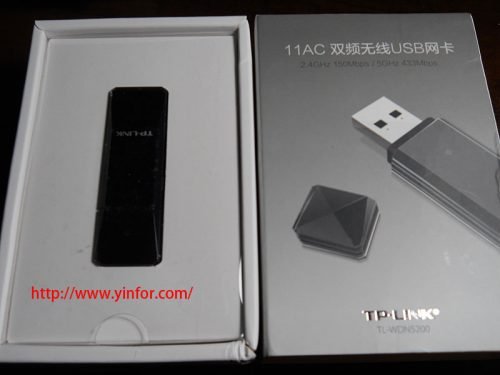 Link to official site. Price is much cheaper than those in Canada. It is CNY109. The discount price is CNY95.34. Convert to Canadian dollar is $16.