I have two monitor. Both are Acer. One is x223w, the other is AL1716.
Now I connected both of them to my computer. I have dual monitor working together side by side.
Left side is the main monitor, or monitor 1, through DVI port. The right monitor is monitor 2, or extended screen, through 15pin RGB port.
The effective of color are almost same.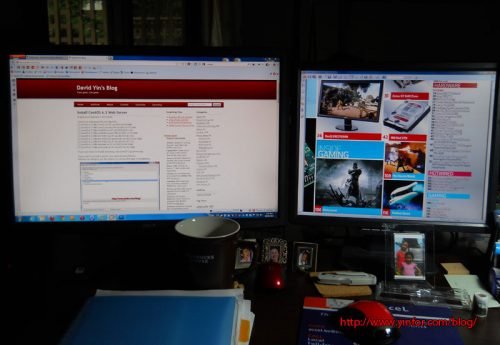 I worked most time on left side. Playing video, reading reference doc, etc, on the right side.
One monitor is connected to DVI port, the other one is connected to RGB port.
See screen Resolution panel.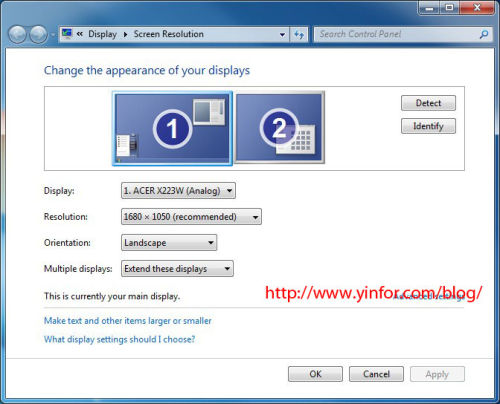 If you connect the second monitor to your PC, and press the power of it, but no second monitor found on Screen setting, just click Detect button to detect it.
Then config the multiple displays to extend these displays as me.