I borrowed the book, Steve Jobs, written by Walter Isaacson. It is a pretty thick book, more than six hundred pages. As my daughter, Gloria, said, you will finish this book in your life.
Some people like him. Some people hate him. He is a famous people but can not lead Apple anymore.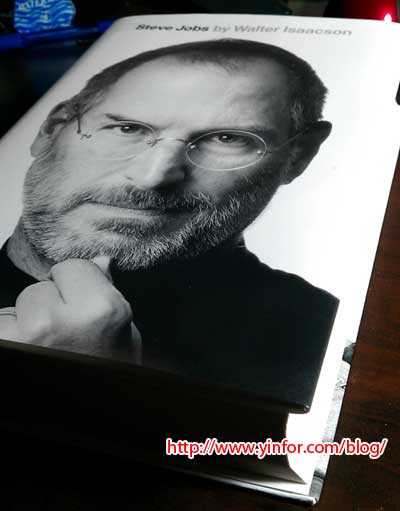 Steve Jobs is the authorized biography of Steve Jobs. The biography was written at the request of Jobs by acclaimed biographer Walter Isaacson, a former executive at CNN and Time who has written best-selling biographies of Benjamin Franklin and Albert Einstein.[1][2]
Based on more than forty interviews with Jobs conducted over two years–in addition to interviews with more than one hundred family members, friends, adversaries, competitors, and colleagues–Isaacson was given "exclusive and unprecedented" access to Jobs's life.[3] Jobs is said to have encouraged the people interviewed to speak honestly. Although Jobs cooperated with the book, he asked for no control over its content other than the book's cover, and waived the right to read it before it was published.[4]
Originally planned for release on March 6, 2012, its release date was moved forward to November 21, 2011 due to Jobs's deteriorating health,[4] and again following Jobs's death on October 5, 2011.[5] The book was released on October 24, 2011 by Simon & Schuster in the United States.[6]
No matter how Steve Jobs was, he made the world different.