Because I have a new router Dir-880L, a new Wi-Fi adapter is required.
D-Link DWA-192 AC1900 Wi-Fi Dual Band USB Adapter。 Regular price is  more than $80 at the retail store. Now I got a new one from London Drugs. It is on sale. $49.99 plus tax. I saw this price before at the same store.
USB 3.0 connection to PC or Laptop. It provides 802.11b, 802.11a, 802.11g, 802.11n, 802.11ac.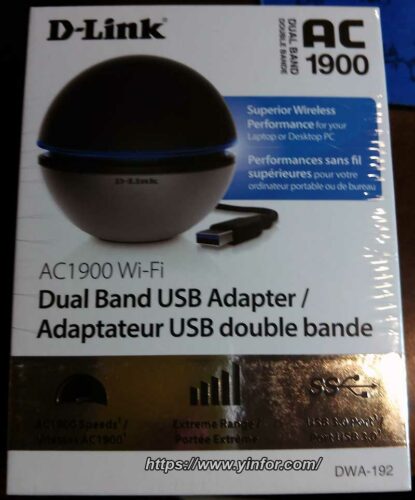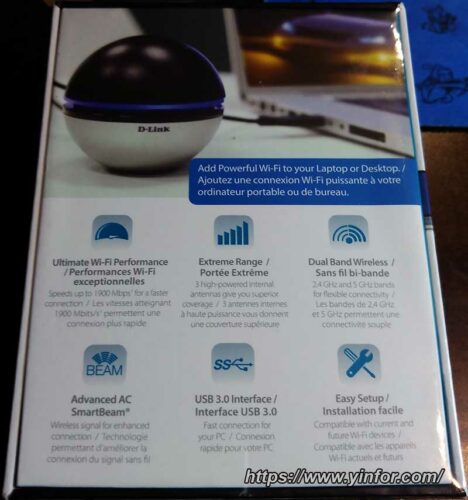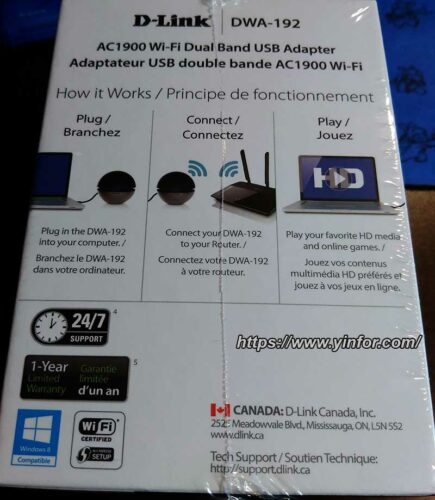 – Next Generation Wireless Technology – Wireless AC1900 for seamless gaming, smooth HD media streaming and fast file transfers
– Dual Band Performance – Up to 600Mbps (2.4GHz) or 1300Mbps (5GHz) to deliver fast wireless speeds and less interference for maximum throughput
– USB 3.0 – Faster connectivity and performance
– Simple setup – WPS Push Button for easy connection to your wireless network
– Backward compatibility – Compatible with existing Wi-Fi routers and range extenders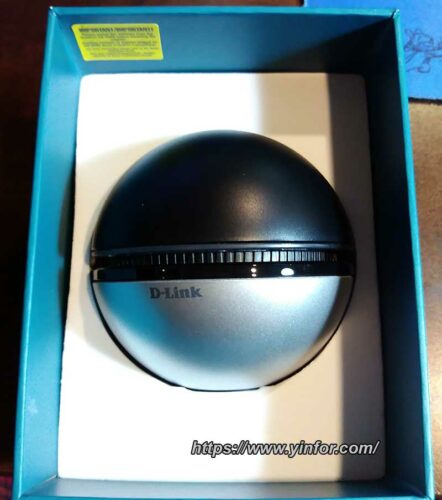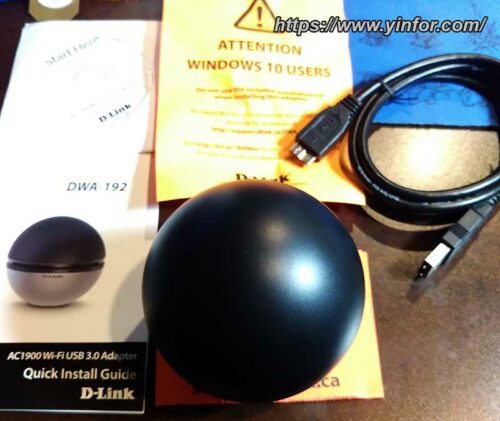 Open the box. there are one cable, one device, one cd with driver software, one notice for Windows 10.
Actually, I don't need any driver on latest Windows 10 1607.  Just plug and play. No driver or software installation needed.
My PC has USB 2 port only. So I plug DWA-192 on it instead of USB 3, which it is required.  Compare DWA-192 with my old TP-Link WDN5200.
Both connect to my D-Link Dir-880L. The connection is PC –> Dir-880L Router –>Giga Wired connection<– DNS-323 NAS.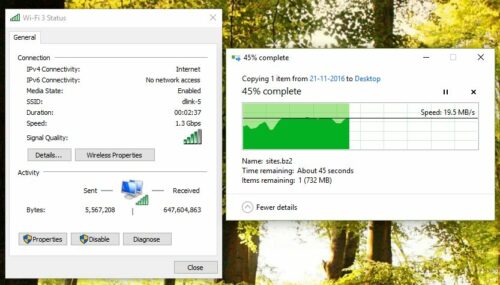 D-Link DWA-192 Connection Speed is 1.3Ghz. Real copying speed is 19.5 MB/s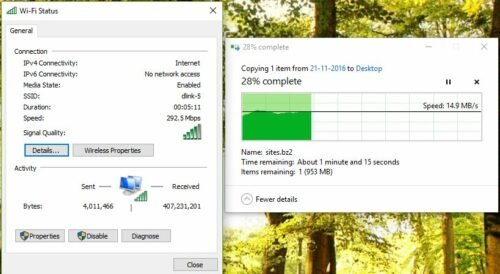 TP-Link WDN5200 Connection Speed is 292.5Mbps. Real copying speed is 14.9 MB/s.
Both use 5G band 802.11ac standard.
It is really worth to get DWA-192 AC1900 dual band USB Wi-Fi Adapter to upgrade my computer.