Three network card or USB adapter.
The oldest one is WUA1340, I got five years ago. DWA-525 just weeks ago. The LinksysAE2500 I got this week.
WUA1340 is G only. DWA-525 and AE2500 support 802.11n network. Based on the theory, DWA-525 is 3 times faster than WUA1340, AE2500 is 2 times faster than DWA525. But, the reality may be different. Let me show you the fact based on my personal test of the speed to copy a large file.
Linksys AE2500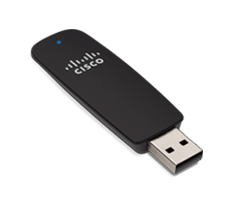 Wireless Dual-Band N (2.4 or 5 GHz)
High speed up to 300 Mbps
Optimized for streaming video & gaming
Wireless N
150 Mbps 2.4 GHz
PCI
Dlink WUA-1340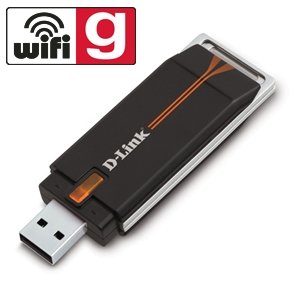 Wireless

G

54 Mbps

Hi-Speed USB
Testing is based on following:
Test the speed of copying a file from NAS to a PC.
Router: D-Link DIR-850L
NAS: D-Link DNS-323 Giga wired connect to router
PC: Located the downstairs. Windows 7 64bit. 8GB Memory
Results:
D-Link WUA 1340: 2.03MB/s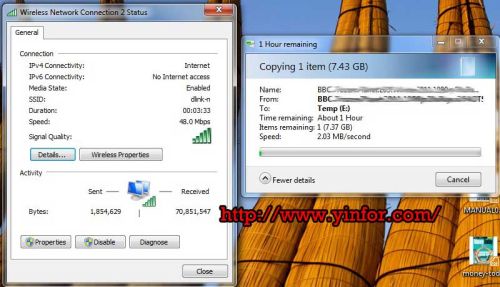 D-Link DWA-525: 3.66MB/s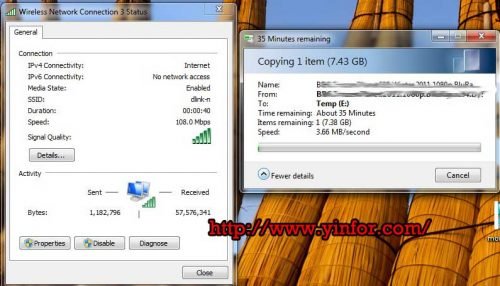 Linksys AE2500:
Connect to 2.4GHz with 802.11n: 6.15MB/s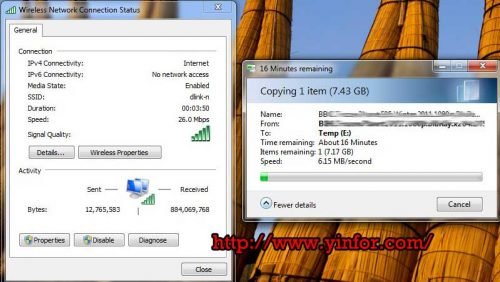 Connect 5GHz with 802.11n: 13.4MB/s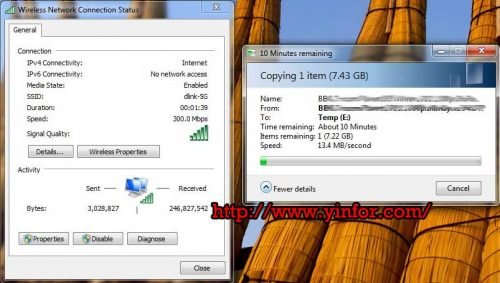 Conclusion:
802.11n 5GHz is much faster than 2.4GHz 802.11n or 802.11g