Thanks to modern technology and the continual stream of innovations that we're exposed to, the world is pretty well equipped for the geek in all of us. What a time to be alive, right?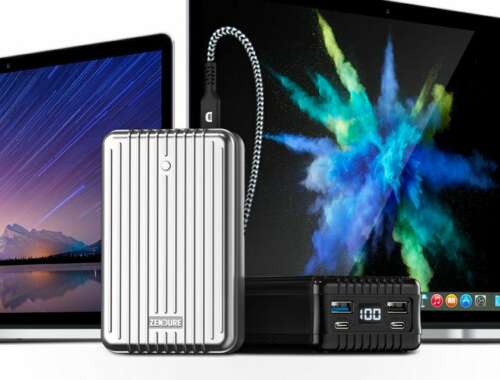 We've had the likes of virtual reality move into the mainstream, coupled with augmented reality games like Pokemon Go. Then there are the live dealer games at various casinos, who also offer creations like the Pharaoh slot available at MansionGroup, which has all sorts of new technology behind it. Chuck in introductions like satellite navigation systems for our cars and the never-ending improvements in our smartphones and it's clear to see how far we've progressed. We've barely touched the surface there, too.
Gadgets are certainly another thing that is progressing year on year also. So, without further ado, we thought we'd go through a few of the standout gadgets of the year so far.
Zendure SuperTank USB-C portable charger
Do you travel around with your laptop and require a portable power bank? Look no further than the Zendure SuperTank USB-C portable charger. Measuring at 4.7- by 2.9- by 1.6-inches this little power box will have you sorted for hours, especially with its 27,000mAh battery. It can power up the likes of a 15-inch MacBook Pro and an iPhone XS, alongside other devices such as a fitness band or Bluetooth earphones. It also features a PD-enabled USB-C port and two USB-A ports, which is perfect for charging multiple devices. A neat little power bank, really.