I bought a new Kingston DataTraveler 100 G3 USB Flash Drive. 32GB.
Checked the specification from the official website.
Kingston's DataTraveler® 100 G3 (DT100G3) USB Flash drive is compliant with next-generation USB 3.0 specifications to take advantage of technology in newer notebooks, desktop PCs and digital devices. DT100G3 makes storing and transferring documents, presentations, music, video and more quicker and easier than ever

DT100G3 features a sleek, cost-effective design to make the transition to a satisfying USB 3.0 experience a minimal investment. Available in capacities from 16GB–128GB, DT100G3 is backward compatible with USB 2.0 and has five-year warranty. Future-proof your portable storage now!
Features
Compliant – with USB 3.0 specifications
Dual Compatibility – USB 3.0 connectivity; backwards compatible with USB 2.0
Customisable – Co-Logo program available
Guaranteed – five-year warranty, free technical support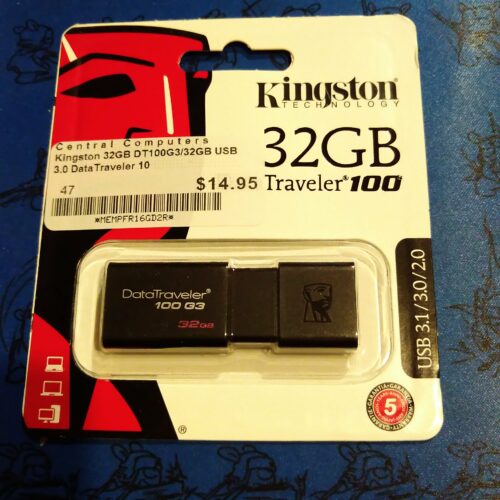 Price is US$14.95 plus tax.

The speed said on its datasheet.
Read 100M/sec
Write 10M/sec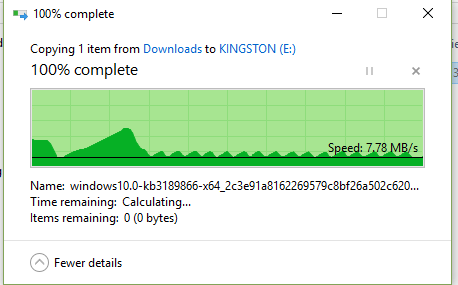 The average speed is about 10M/sec when I copy a file to the flash drive. The file size is 441MB. It took me 44 seconds to complete the copy.
So I believe the write speed match what is on the datasheet. When I copy the same file from the flash drive to the 1 TB hard drive, the speed is about 40MB/sec.