I bought Cruzer Dial USB Flash Drive 32GB Pack at Costco last week. It is on reduced price.
32GB 2-pack.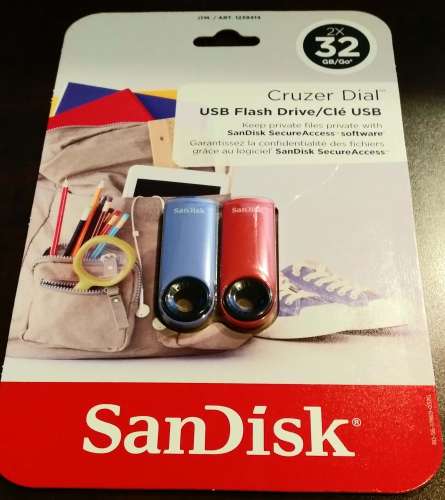 The USB Flash Drive has the following features:
USB 2.0
2-Year limited warranty
Password Protection and file privacy with included SanDisk SecureAccess Software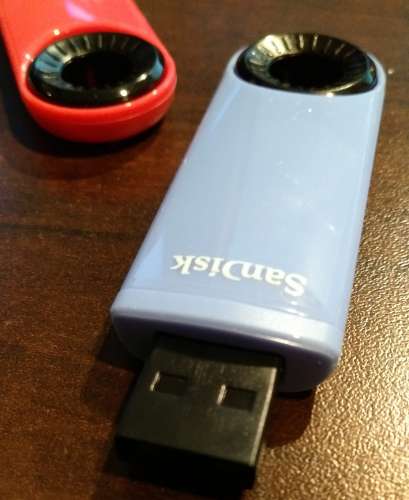 The USB connector, which is black, is not metal, but plastic.
When I plug in the Disk to my computer. It has following files and folder.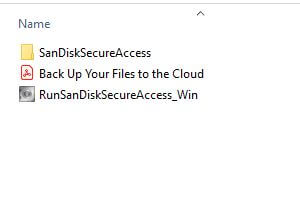 The PDF file, Back Up Your Files to the Cloud is to promote a third party cloud service.
Back Up Your Files to the Cloud
I have not heard it before. And I don't want to try it, because I use Dropbox to backup and sync important files.
The application RunSanDiskSecureAccess_Win will install the secure software.
When I run it the first time. It will check the update. There is an update notice. Showing a new version of SanDiskAccess  V3 is available.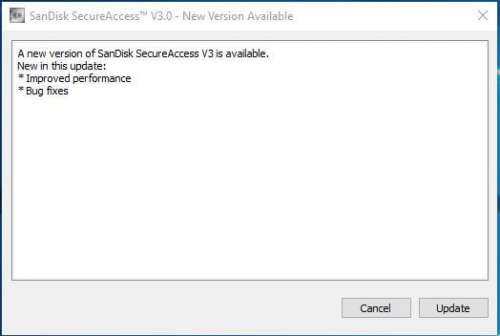 Of course, I click the update button to update the software.
Following the instruction and agree on the TOS, I create a password for this SanDisk SecureAccess v3.0.2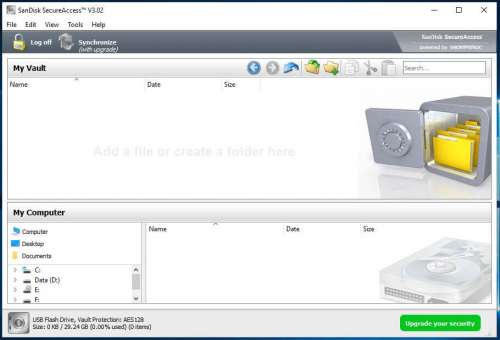 SecureAccess v3.02 features
– Quicker start-up
– Improved password settings
– Faster Encryption with multi-thread processing
– Ability to edit your documents stored in the vault
– File Streaming Access
– Encrypted Backup and Restore data stored in the vault
– Optional File Shredder (deletion) from source after transfer to vault
– Automatic logout time-out setting
Critical:
– The SanDisk SecureAcces Encryption program is a 128-bit AES encryption.
– If the password is forgotten, the information stored on the flash drive cannot be retrieved.
– There is no "forgot password" option to reset the password.
– If the password cannot be remembered, with or without the password hint available, the files on the drive are not accessible.
– SanDisk Customer Care cannot provide a new password or alternative method to access encrypted data.
– The drive can still be used by reformatting and reinstalling SecureAccess.
– Formatting the drive will erase all data on the drive. Once the process begins, ALL THE DATA ON THE DRIVE WILL BE LOST
After the setup, the folder changes to following.

The Disk is the FAT32 format. The Maximum file size is 4GB.
Let's test the speed.
| | |
| --- | --- |
| Serial Number: | 4C530001180504101121 |
| Model: | SanDisk Cruzer Dial |
| Vendor: | SANDISK |
| Product: | CRUZER_DIAL |
| Revision: | 1.00 |
| File system: | FAT32 |
| Size: | 29949 MB |
| Read speed: | 29.96 MB/s |
| Write speed: | 7.84 MB/s |
The report is at http://usbflashspeed.com/361176
It is 2-pack of SanDisk Cruzer Dial 32GB USB Flash Drive.
One for my kid school stuff, one for myself.