Thanks to modern technology and the continual stream of innovations that we're exposed to, the world is pretty well equipped for the geek in all of us. What a time to be alive, right?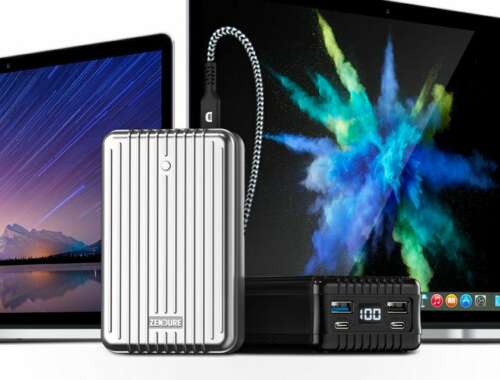 We've had the likes of virtual reality move into the mainstream, coupled with augmented reality games like Pokemon Go. Then there are the live dealer games at various casinos, who also offer creations like the Pharaoh slot available at MansionGroup, which has all sorts of new technology behind it. Chuck in introductions like satellite navigation systems for our cars and the never-ending improvements in our smartphones and it's clear to see how far we've progressed. We've barely touched the surface there, too.
Gadgets are certainly another thing that is progressing year on year also. So, without further ado, we thought we'd go through a few of the standout gadgets of the year so far.
Zendure SuperTank USB-C portable charger
Do you travel around with your laptop and require a portable power bank? Look no further than the Zendure SuperTank USB-C portable charger. Measuring at 4.7- by 2.9- by 1.6-inches this little power box will have you sorted for hours, especially with its 27,000mAh battery. It can power up the likes of a 15-inch MacBook Pro and an iPhone XS, alongside other devices such as a fitness band or Bluetooth earphones. It also features a PD-enabled USB-C port and two USB-A ports, which is perfect for charging multiple devices. A neat little power bank, really.
Soundcore Liberty 2 Pro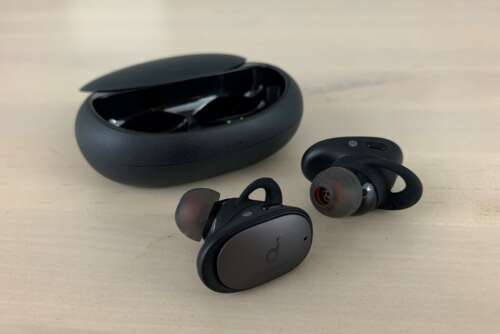 Securing a pair of high-quality earbuds isn't always the easiest of tasks, mainly because there are so many out there. Thankfully, Soundcore Liberty 2 Pro is here to save the day. They're a bit more expensive than your average pair of headphones. Still, the audio quality is perfect, they're praised for their comfortability, and they have 8 hours of battery life, which is impressive. It also comes with a nifty fast-charge feature which will give the earbuds two hours of power after just 10 minutes of charging. If you're after some slick-looking earbuds of an excellent standard, then you can't really go wrong with Soundcore Liberty 2 Pro.
Tile Pro and Tile Slim
Granted, not everyone requires something that enables them to keep hold of their keys and wallet, but some calamitous individuals do. Step forward, the Tile Pro and Tile Slim, which will help you keep track of where your belongings are. You can get the Tile Pro for your keys, Tile Stickers for your luggage and the Tile Slim for your wallet. You can thank us later.
Philips Somneo Sleep and Wake-up Light
Sleep and wake-up lights have become increasingly popular, which is exactly why gadgets like the Philips Somneo Sleep and Wake-up Light appeal to so many. It might look like some sort of set-top-box, but it's far better. The device is clinically proven to help people sleep, while also helping people feel more switched on and refreshed when they wake up. The tool simulates a natural sunrise and sunset, alongside playing a vast array of soothing, relaxing sounds. Arguably its best feature of all, though, is its touch-screen interface which is an excellent addition.
Bose Portable Home Speaker
Portable speakers are all the rage these days, especially for music lovers. With superb sound and impressive versatility, the Bose Portable Home Speaker is just about as good as it gets. It has wi-fi, it is also compatible with Amazon Alexa and Google Assistant, alongside having Apple AirPlay 2 wireless playback. With its Bluetooth connectivity too, this portable speaker is ideal for anyone on the go.