It is a bug of Webmin 1.941 on Ubuntu 20.04 LTS.
There is no Running Processes information on the home page or System Information page.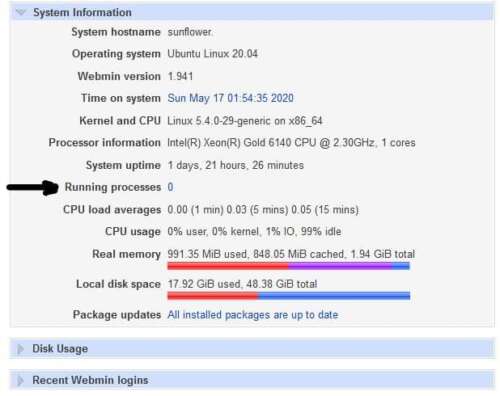 Then, I google it and find the solution on the Webmin/Bugs page.
I did the fix as below:
1) SSH to the Ubuntu Server.
2) Backup the old file.
cd /usr/share/webmin/proc/

sudo mv linux-lib.pl linux-lib.pl.1.941
3) Add the new linux-lib.pl
sudo nano linux-lib.pl
Add the content from the link below into it and save it.
4) Done. Check the webmin panel.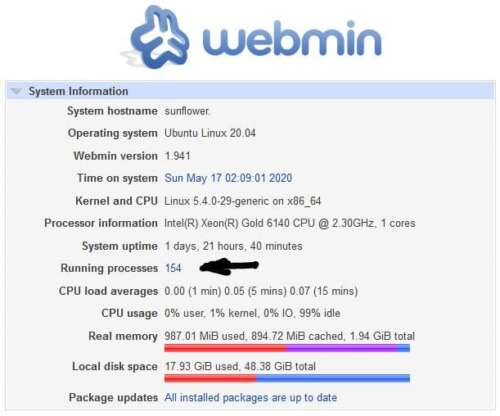 And If check the details of the running processes. It shows the list of the processes instead of the empty page.