I bought this set-top-box three years ago. It is Mi Box 3, enhanced edition.
It cost me RMB399. Free shipping to my Chinese address.
White color looks nice. Moden design. Not black anymore.
Here is the specification.
Rom: 8GB eMMC 5.0
Ram: 2GB LPDDR3
CPU: MT8693
Output resolution: 4K(3840×2160)
GPU: Power VR GX6250
OS: Android 5.1
Video format support: FLV, MOV, AVI, MKV, TS, M2TS, MP4, 3GP, MPEG, OGM
Audio format support: MP3, APE, FLAC, AAC, OGG
Photo format support: BMP, GIF, JPG, PNG
Decoder format: HD MPEG1/2/4, H.264, H.265, Xvid/Divx4/5/6
Wifi: 2.4GHz/5GHz, 802.11a/b/g/n/ac
Blue-tooth: Bluetoothn 4.1+EDR(enhanced data rate)
Interface: HDMI 2.0, USB 2.0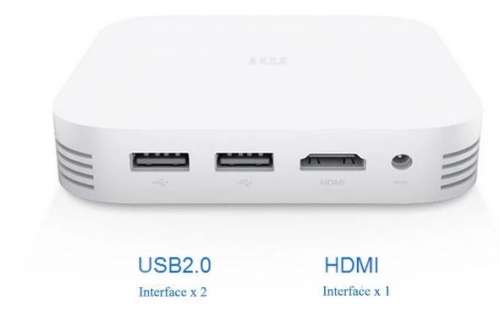 I used it for three years. Still good. It is my main video player platform. It can play the files which are stored in the NAS attached in the home LAN.
With the Bluetooth support, I can connect the game controller, speakers to it. It is Android, supporting Miracast, Airplay, DLNA, SMB, and WiDi. So I can put the videos or pictures from my smartphone to the big screen through this Mi Box.
Voice search. I can use the remote controller, which has a microphone. It is much ease to do the search.
I hope it can keep working for another three years.
The latest XiaoMi Mi Box on the market are Mi Box 4 and Mi Box 4c. 4c is a light version. For Mi Box 4, I did a comparison. Found Mi Box 4 does not support 5G wifi or 802.11.ac.  The 5G wifi is very important when you stream the video. On CPU and GPU, Mi Box 3 Enhanced is better than Mi Box 4.