I bought a Xiaomi Mijia Bluetooth Temperature Humidity Sensor at Tmall.com. The price is RMB 67.90, converting to CAD$13.56. No tax added.
It has a LCD screen. Powered by one AAA battery.
Let's look at the specification.
Product model: LYWSDCGQ/01ZM
CMIIT ID: 2017DP4004
The product body weight: 36 g
The base weight: 7 g
The screen size: 1.78 inch
The temperature range: -9.9 ℃ ~ 60 ℃
Humidity range: 0 ~ 99.9%
Rated power: 0.18 mW
Powered By : Batteries (AAA) x 1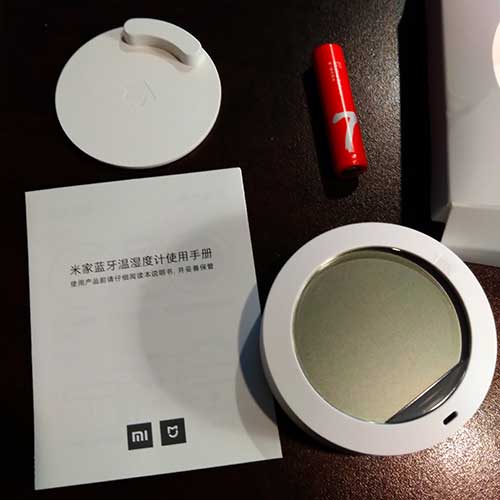 The left upper item is base. There is a sticker at the back. So you can stick it on the wall. The base  is attached with a magnet which can hold sensor  body.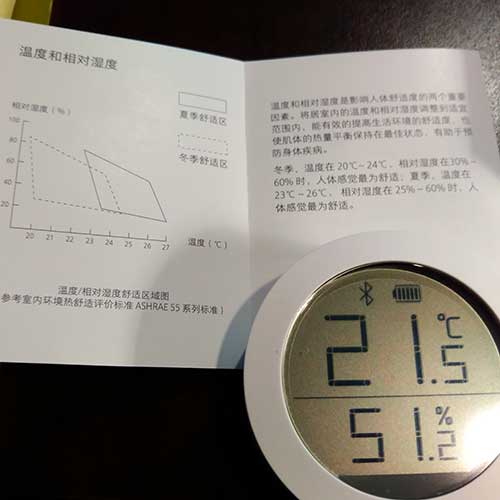 The picture above also shows the comfortable temperature and humidity.
One AAA battery for a year.
One of the best features of it is Mijia App, or Mi Home App.
How to install Mi Home and check the number on your phone?
After Install 'Mi Home' on your Android phone, you need to set using local as "Mainland China", please do not select other locals.
Press the "+" button at the top right corner.
Choose the "Add device" option.
Choose "Mi Bluetooth Hygrothermograph" and follow the instruction.
Here is a screen shot of the app.