A few days ago, my desktop promoted that one firmware needs to be updated. It is a Samsung 970 EVO Plus NVMe M.2 SSD.  Almost nine months ago, I did a speed test on this SSD.
Now, after the update, I did the test again and see the difference.
First, the firmware update notice is on the Samsung Magician software.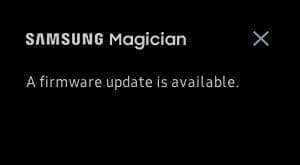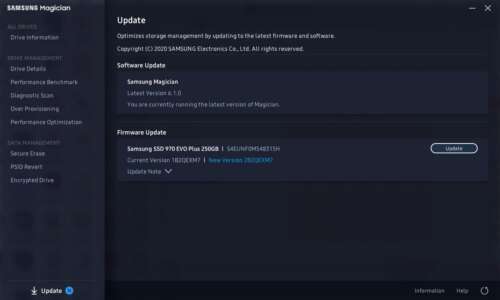 So now the Firmware of My Samsung 970 EVO Plus NVMe 250GB SSD is updated from 1B2QEXM7 to 2B2QEXM7.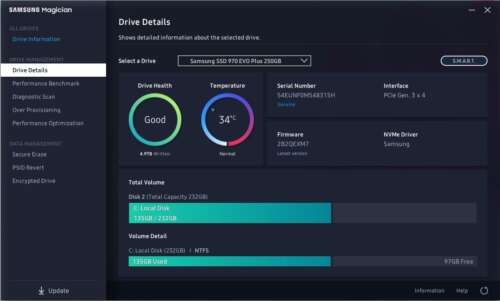 The first test is run on the old AS SSD Benchmark 1.8.5636.37293. All others are the same as before.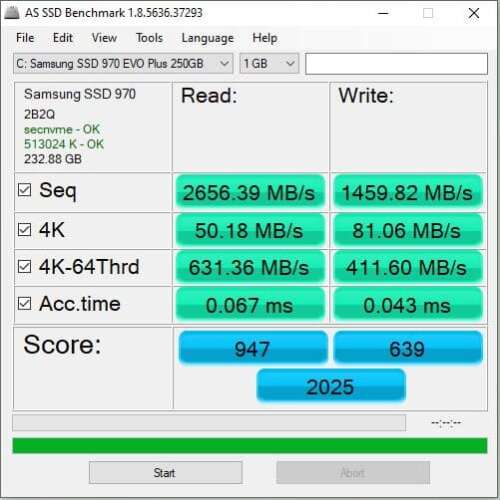 It looks like the performance is decreased so much. It is 2025. Last time I test it, it is 3178.
OK. I run the test on AS SSD Benchmark the V2.0.6812.41776. It is 3384. It was 3632 before. No much difference.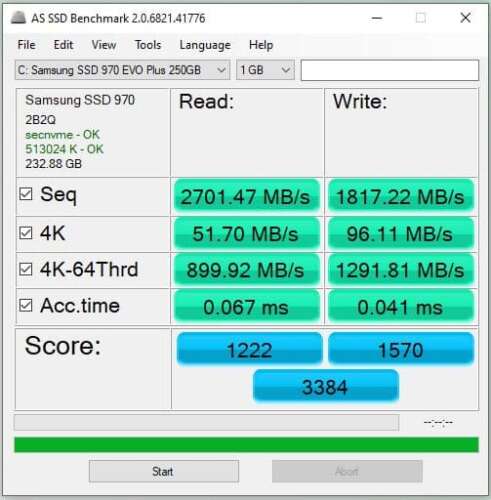 Then I go to the Samsung official Support site. Found the NVMe driver has a newer version. I was using 3.0. Now it is 3.3. I download it and install it. Then restart the PC. Install the latest AS SSD 2.0.7316.34247
Run the test again.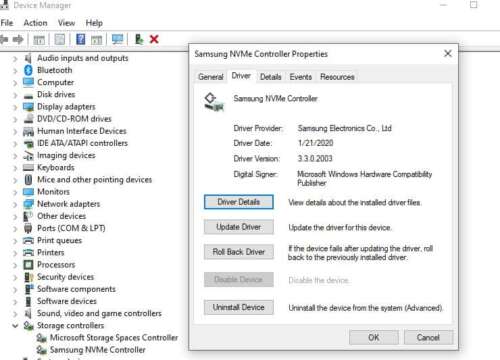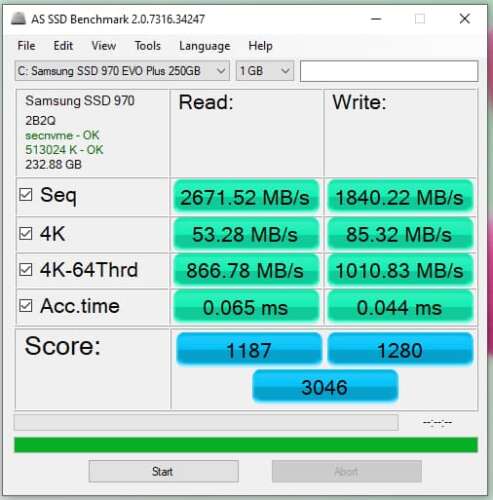 I can tell the AS SSD Score is dropped by about 20%.
Right now, I can not feel the difference, but the testing tells the big changes.
Before I end this post. I closed most of the windows on my PC, except 2 Firefox Browser. Re-run the test again. It is better now.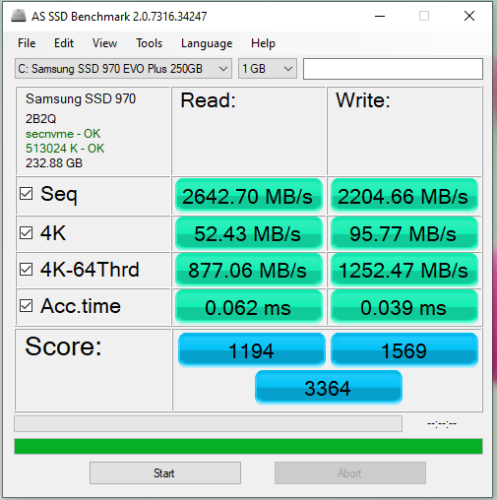 Now the performance is dropped by 12%.  The most of difference is contributed by 4K read and write.