I did a little bit test on my new Samsung  970 EVO Plus  NVMe 250GB SSD.
After I installed the new Samsung SSD and migrate the system disk to it. The default NVMe driver is Windows 10 builtin driver.
Microsoft Standard NVM Express Controller
Driver version: 10.0.18362.1
Driver date: 6/21/2006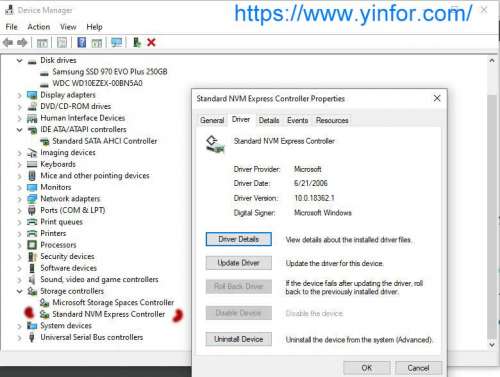 It can be confirmed on the Samsung Magician software. Under NVMe Driver, it shows Microsoft.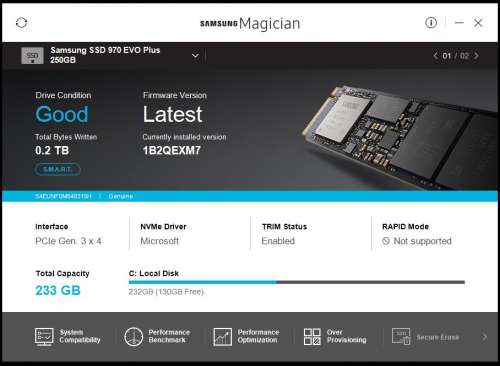 The test result based on AS SSD Benchmark 1.8.5636.37293.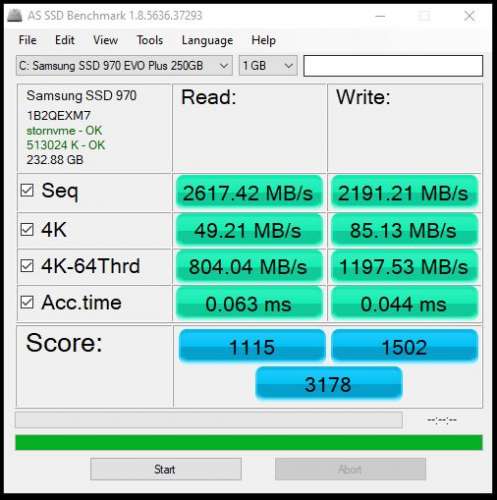 The score is 3178.
Later I found AS SSD Benchmark has a new version. V2.0.6812.41776.
Then I run the test on the new AS SSD Benchmark software.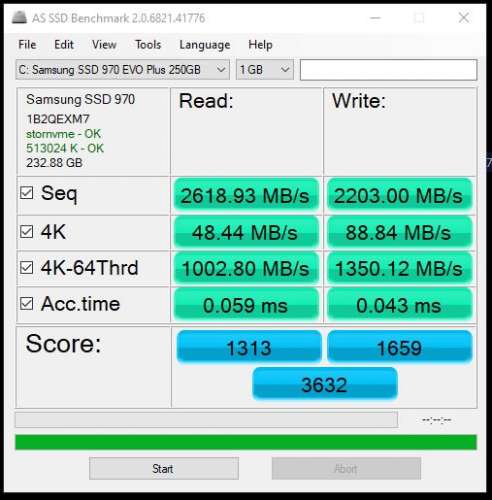 The score is 3632.
I did some research on the Internet. Tried to find any tips to optimization. I install the Samsung NVMe Controller instead of Microsoft one.
Samsung NVMe Controller
Driver version: 3.0.0.1802
Driver date: 2/12/2018
I downloaded it from the Samsung official support site.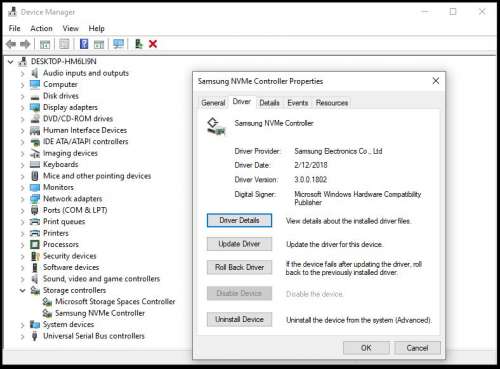 I run the AS SSD Benchmark testing again on the new driver.
The result is a little bit of improvement.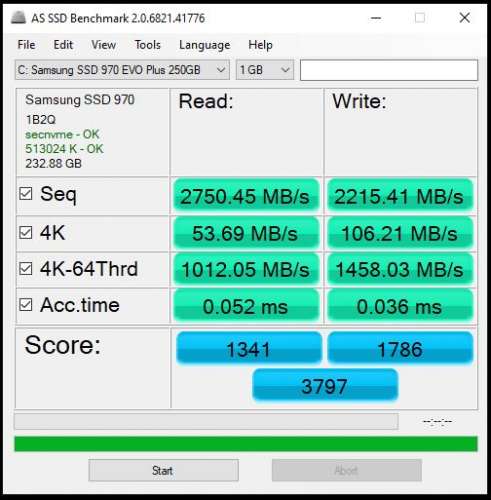 The score is 3797. About 5% increase.
When I use my old Crucial MX100 250GB SSD, I also did the test. The benchmark is 723 only. The difference in score is huge. But in real-life use, I feel nothing almost.
I watched a lot of Youtube videos about side by side comparison on NVMe M.2 vs SSD vs HDD. Just forget the HDD. I mean just compare NVMe M.2 and SSD.
Even the AS SSD benchmarks are 3797 vs 723. The following facts are interesting.
Boot time is hard to find the difference.
Game launch test is almost the same fast.
Copy big files to the same disk. NVMe M2 is faster than SSD.
Video editing. NVMe M.2 is faster.
So my conclusion is that it is not really worth to upgrade a SATA SSD to an NVMe M.2 SSD. If you are doing an office job or playing small games on your desktop, keep using your old SSD.