I bought an SSD from Taobao months ago. It was on sale at that time. I thought it is a good deal. I paid RMB399. Convert it to CAD $75. Compared the price on Amazon.ca, $102.94. I did get a great deal.

I installed it on my desktop yesterday.
Look at what I got.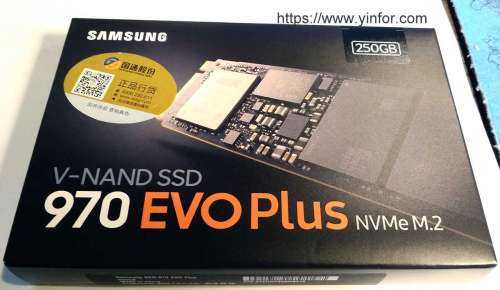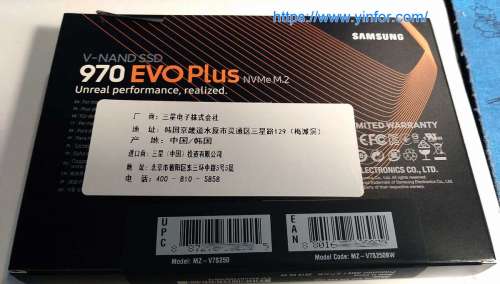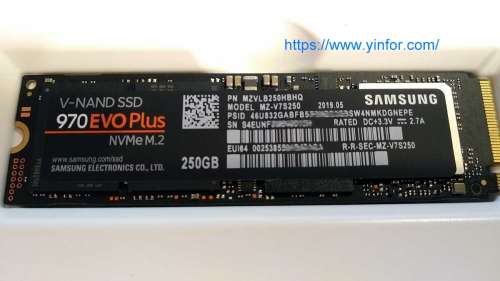 Quite easy. there is the place on the motherboard.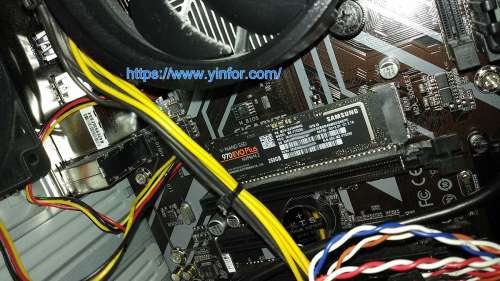 Then download the programs from Samsung official site.
Data Migration Tool
Magician Software
After installing the software, Data Migration Tool. I can clone the whole disk to Samsung 970 EVO Plus. My old system is installed on a Crucial SSD. Similar size. 250GB.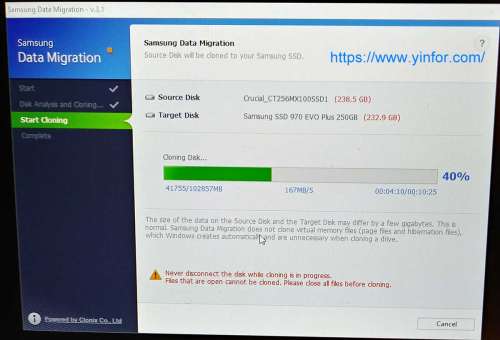 It took a while to complete the data migration.
Then I remove the old OS disk or Crucial MX100. Boot the PC and enter into the BIOS settings to change the boot device to 970 EVO Plus.
I booted the computer from Samsung 970 EVO Plus. All good. Just like nothing change. Even the boot time is not a big difference, compared with my old SSD.
Later, I installed the Samsung Magician Software v 5.3. It can be used to check the status of SSD and also do some testing and diagnose.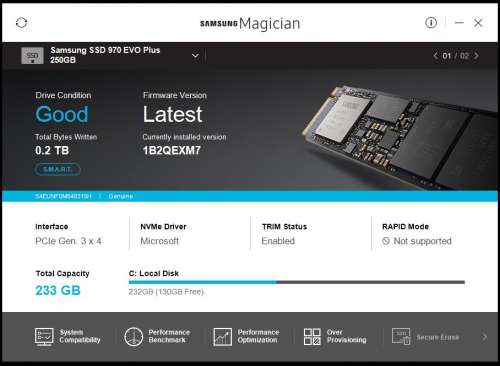 I would like to see big performance improvement from a SATA SSD to an NVME SSD. So far, I did not see it. I will do more finetune and test later.
I may forget to mention the specification of the new staff.
Interface: PCIe Gen 3.0 x 4, NVMe 1.3
Storage Memory: Samsung V-NAND 3-bit MLC
Capacity: 250GB
Form Factor M.2(2280)
Dimension(WxHxD): 80.15 x 22.15 x 2.38(mm)
Controller: Samsung Phoenix Controller
Cache Memory: Samsung 512MB Low Power DDR4 SDRAM
Support:
TRIM
S.M.A.R.T
Auto Garbage Collection Algorithm
Device sleep mode
AES 256-bit Encryption (class 0) TCG/Opal IEEE1667 (Encrypted drive)
Performance:
Sequential Read: 3,500MB/s
Sequential Write: 2,300 MB/s
Random Read(4KB, QD32): 250,000 IOPS
Random Write (4KB, QD32): 550,000 IOPS
Random Read (4KB, QD1): 17,000 IOPS
Random Write (4KB, QD1): 60,000 IOPS
Warranty:
5 Year Limited Warranty or 150TBW limited Warranty