I have a Samsung Galaxy Tab 3 7″ for my kids. It is 8GB version. So I have to get some external storage.
Now it is SanDisk microSDHC 16GB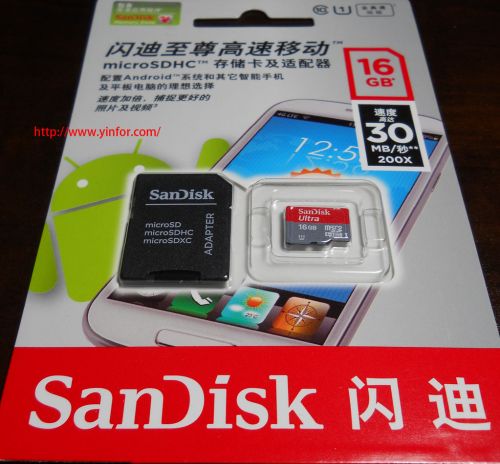 Yes, it is sold in China, with Chinese package.
The details of specification:
16GB
Class 10  UHS-1
30MB/s (Read)
Good for Android system or other smartphone or tablet.
Here is a closer look of the card.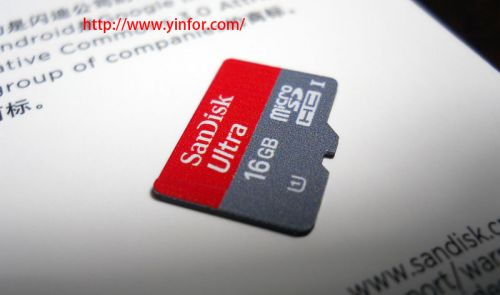 Than I open the external storage slot cover on the left side of Samsung Galaxy Tab 3.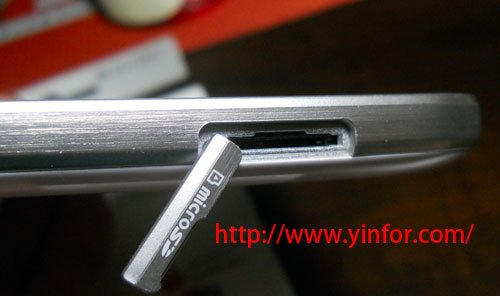 Then I insert this microSD into the external storage slot. Pushed it in to the end and put the cover back. Power on the device.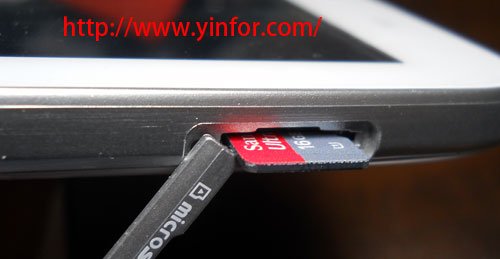 After that, go to the settings >> Storage and look at the information of storage.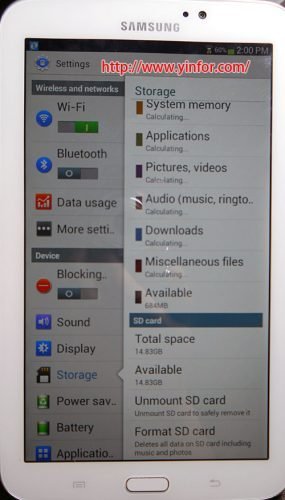 It shows 14.83GB. The capacity is correct. The labeled 16GB is based on 1GB = 1,000,000,000B. Inside of  computer or Android system, 1GB = 1,024 x 1,024 x 1,024 = 1,073,741,924B
Do a simple calculation, the answer will be 16 x 1,000,000,000 / 1,073,741,924 = 14.90GB
There is also small portion of space is taken by system use. That's why the system can only provide 14.83GB for user use.