Got email from CDN77. It announced that API 2.0 released.
Much more API features are now available. We worked hard so that we could give a positive answer to your most frequent questions:
"Can I create / edit / delete a CDN resource through API?"
YES! You can manage your CDN resources (incl. Live Streaming) easily with API.
"Can I integrate the reports to my internal tools using API?"
YES! All the data we provide you with in the Reports section + Logs are now reachable through API.
"Can I make changes to my account via API?"
YES! You can edit all the account details including the billing and invoicing section.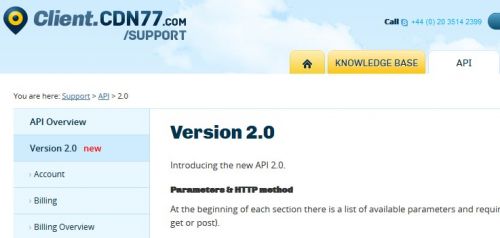 More details of API 2.0, check the Documents.