Twitter is one of the best, if not the only best, social networking web site. Covering most countries in the world. As a newbie on Twitter, what is the basic tips?
I have my Five tips for newbies in 2014.
1) Complete your Profile
Of course, you should have a twitter account. If you don't have it, just register one on Twitter web site.
When you have your account, sign in and click the right gear icon on the top navigation banner. Then, click Edit Profile.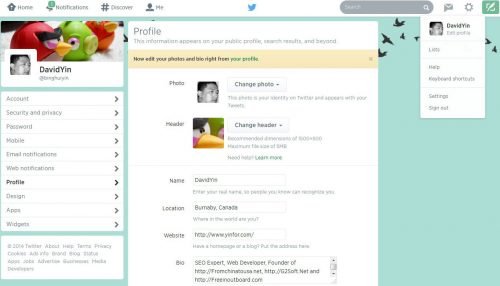 You'd better to complete all information on this page.  Such as photo, header, website URL, Bio. The URL in the Bio will automatically be click-able link.
They will be shown on the Profile summary page, when people search you. Very important.
2) How to use Search
A good search tool has same features. User friendly.
Easy to search other users; easy to search event; easy to search tweets.
Twitter has it own search, powerfully.
For example, I input "Global" in the search box. Twitter provides auto-suggestion terms in the pull-down list. You can find some just a suggested keywords, some with avatar are users. And sometimes it will show you some terms with hashtag #, it is used to search tagged content. These search functions are very helpful. User does not have to think how to input the search terms in the search box.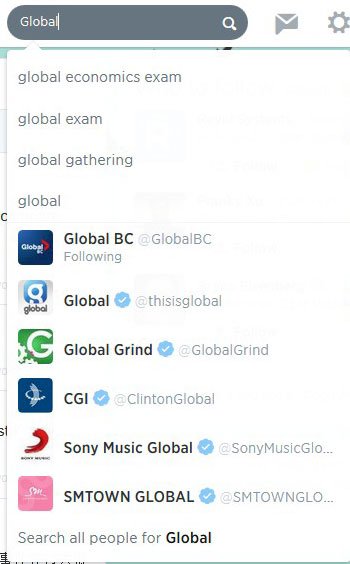 There are some search tips for you:
Search keywords exactly: put two or three words inside of quote.
Search either one of two words: put or in the middle of two words.
Do not include one word in the search results: put the minus sign in front of this word.
3) Check the hot topic, or Twitter trends
It is the official tool, go to https://twitter.com/search-home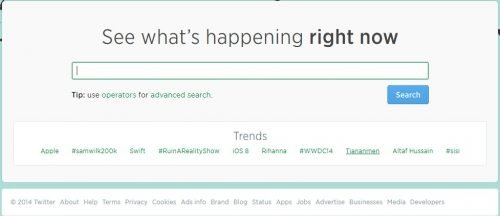 Above is the Trends when I sign in my account. The trends is provided based on my account, history, or the people I follow.
You can also see Worldwide Trends, if you are not sign in. It is interesting to see what people focused in other places.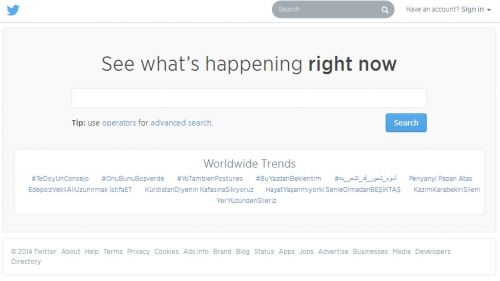 4) Use twitter desktop application
Twitter did not have good web interface previously. It changed or upgraded many time. Now it is better. But somebody still want to use third-party desktop tool, just like me. Most of time I use MetroTwit. There are some choice for you, tweetdesk (now it is by twitter), MetroTwit, hootsuite, janetter. You can try to install every each desktop tool and try at least one or two days. Then make your choice.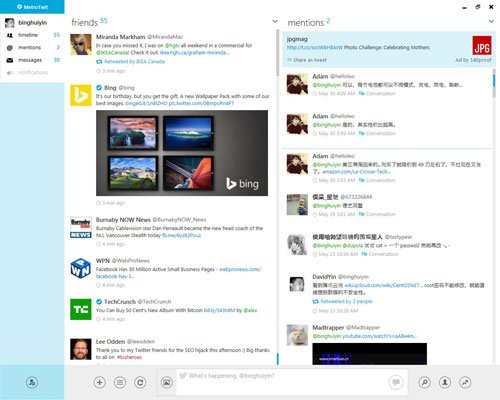 5) Figure out who is influential on Twitter
Just see who has the most followers. But don't worry about it. Twitter automatically recommends followees for new accounts. There are also some websites provide the service. Go to following web site and see if it is interesting. If you like it, just follow them. Then you will have something on your timeline.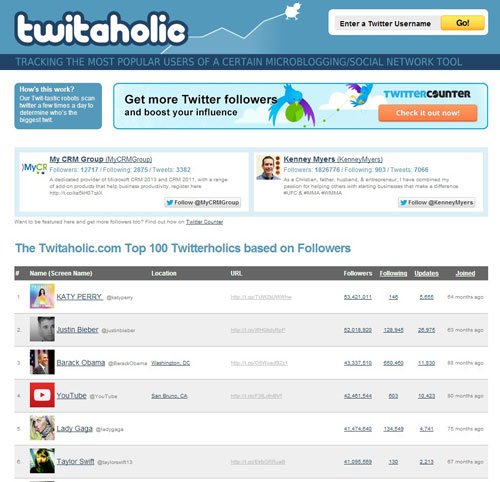 The basic Five tips for newbies. Start to use Twitter and find interesting people and event.