I have a Roots sport watch, RY2202. The battery is exhausted.
I browsed retail stores in the town. I feel it is so expensive for the SR626SW battery locally.
So, I go to online and search it on eBay.
Later I found one here. $1.99 for two battery, plus $0.99 postage.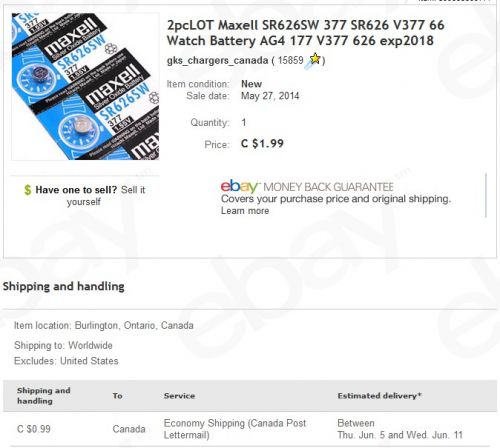 I made the order on May 27. And received it today.  See the picture below. I installed one battery into my Watch. So there is one empty box.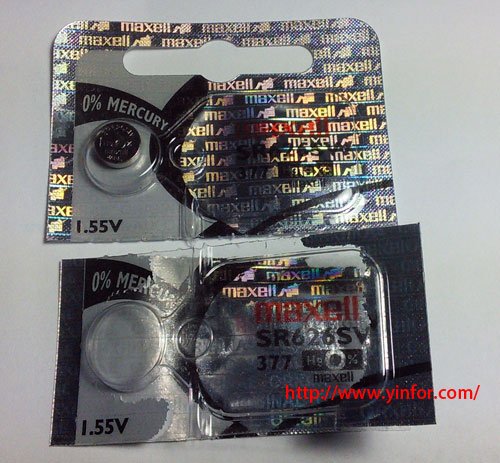 This is the one I got. I will keep one battery for backup.
The battery specification:
Maxell SR626SW
377
0% Mercury
Silver Oxide Cell
Made in Japan