The battery came with HTC Desire HD is running out so fast. I think it is time to get a new battery now. So, I ordered one from Taobao.
It is only 45 Yuan, or $8.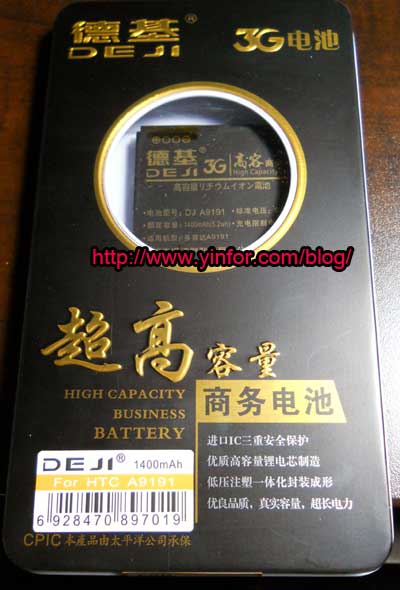 See the comparasion between the original battery and the replacement.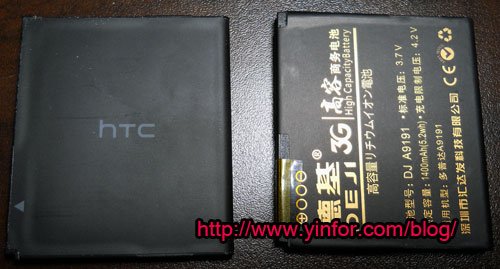 The left one is the old battery. 1230mAh. 4.55Whr. The new one is 1400mAh, 5.2Whr. It has more capacity and suppose to be used longer.
The link of the product.