I have a iPod touch since 2010. It is 32GB 3rd generation iPod touch. It works all my apps I have. The speed is fine. The only problem is the battery life. I can only use it for 20 minutes, then it needs charge.
After googleing and researching, I found it is not hard to replace the battery to extend the life of iPod touch.
I ordered a replacement battery from DX.COM. This online store has a lot of small stuff which is hard to find in local market. And the price is low. Quality is OK, if you are lucky. But the shipment is slow, or very slower. This time, I wait more than one month to get it.
This is the one I received this morning.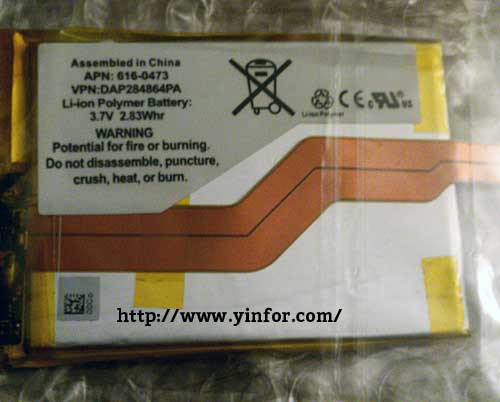 $5.30 only.
Then I followed the guide on iFixit.com
http://www.ifixit.com/Guide/iPod+Touch+3rd+Generation+Battery+Replacement/3306
I have tools to open iPod touch and skills to solder the PCB.
I keep the guide opened in the monitor and do it step by step.
1) Use plastic opening tools to remove the touch screen first.
2) Remove eight Phillips screws and flip the LCD screen
3) Unsolder the old battery
4) Solder the new battery on it.
5) Reassemble it.
After that, I put it on charging station. I will see how long it works.
Apple has a standard testing procedure
Music playback time: Up to 30 hours when fully charged.
Video playback time: Up to 6 hours when fully charged.
Specifications:
Old/Original Battery:
APN:616-0471
VPN:P11G91-01-S01T
Li-ion Polymer Battery:3.7V 2.92Whr
New/Replacement Battery:
APN:616-0473
VPN:DAP284864PA
Li-ion Polymer Battery:3.7V 2.83Whr