I have a robot vacuum, iRobot Roomba 551. I can not recall when I bought it. But, I think it is five years old at least 4 or 5 years. I bought it at Costco. Maybe a little bit over $300 at that time.
We use it once a week for three bedrooms in my house. Two months ago, my daughters, who are responsible for vacuuming, told me that the robot does not work. It looks full charged, but run down in one minute. I think it is battery life.
When I came back from San Francisco, I checked the battery replacement vendors on Google. At last, I found one is very close my house.
It is Certified Battery. http://www.certifiedbattery.com/ You can find almost all different battery on their website. They will ship it to your home. But for me, I would like to go there and do my local shopping.
Before I go there, I took off the battery from iRobot Roomba 551.
How to take out the battery?
It is simple. Unscrew a screw on the small yellow tuning brush., and remove it. Then, unscrew four screws and took the cover off.  It looks like below.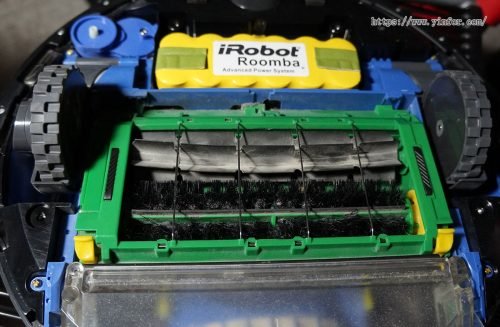 The big yellow with iRobot Roomba letters is the battery.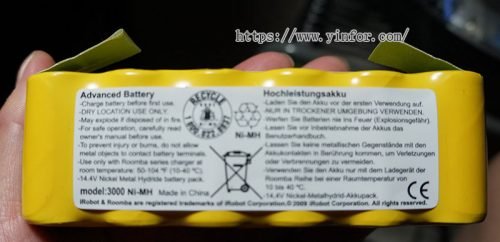 The model is 3000 Ni-MH.
Then, I brought it to the store. I showed it to a staff. She did a search and gave me a quote. $58.78 including tax. She said, because mine is 3000 mAH, it is a high capacity one. The replacement battery she provided is 3500 mAH. It is even bigger.
Based on my knowledge, more capacity means more electricity and longer working time. But also more time to make it full charged.
Anyway, I took here advice and purchased it.  Now my iRobot Roomba 551 is working very well in my rooms in her 5th year.