Last week, I got my new cellphone, HTC Desire HD. I used this cellphone two months as a temporary replacement last year. I feel it is a good Android phone.
So, when I am asked to pick one replacement as a new cellphone. I chose HTC Desire HD.
Telus send it in two days after ordering by phone.
It is a small box.
Look at the box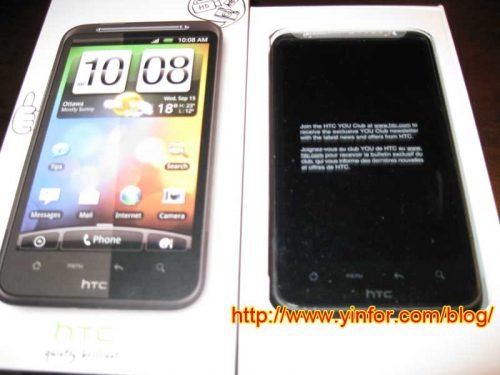 Took the phone and see the back of it and stuff in side of the box.