Received the email from Cloudflare.
The Cloudflare edge supports the draft version of the IETF QUIC and HTTP/3 standards. You can read more about HTTP/3 (including how to configure clients like Google Chrome and curl to use it) on our blog.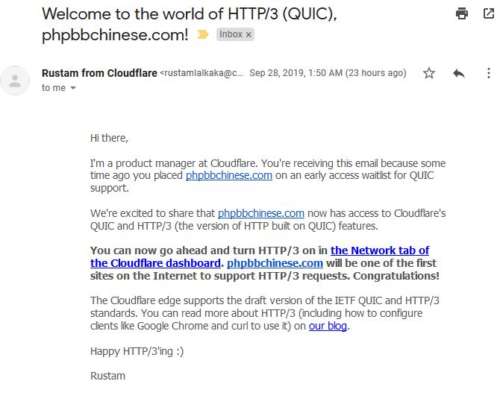 Here, I load phpbbchinese.com at Firefox browser. Checked the certificate and connection.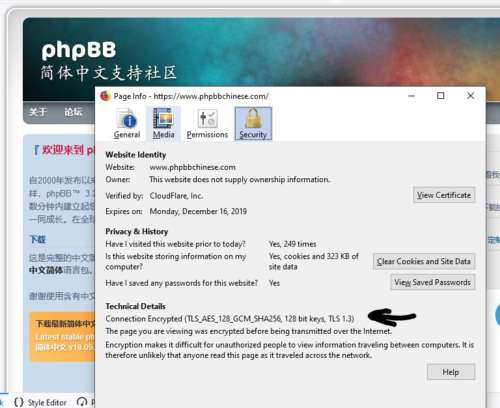 Go to Cloudflare dashboard.
Open the site
Click tab SSL/TLS
Click Edge Certificate
Enable TLS 1.3 + 0RTT
That is all.