Today, my Nexus 7 device got another OTA update of system.
The update size is 13.8MB per below screen.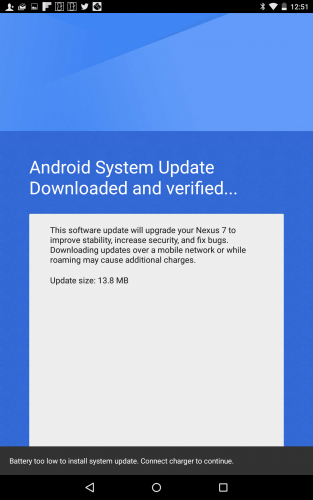 It said that this update will improve stability, increase security, and fix bugs.
Before update, the system > About Tablet screen shown as below.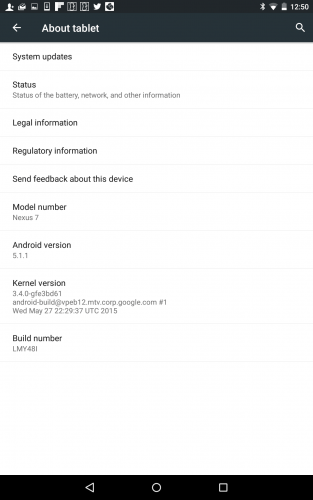 Build number LMY48I
After update, the build number is LMY48M, but the android version is still 5.1.1.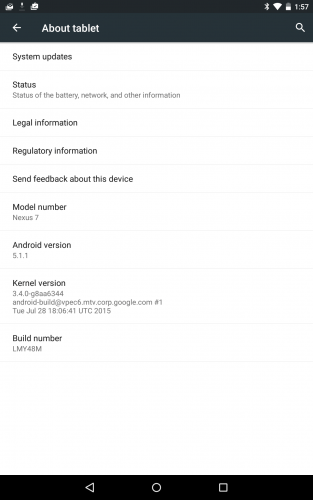 For me, I just want the Nexus 7 has longer battery. Especialy when I play the game, Candy Crush Saga and Candy Crush Soda, the back of device, near the camera, is very hot.