I updated my Nexus 7 tablet to Android 5.1.1 by OTA on July 6, Monday. The update package is 18MB.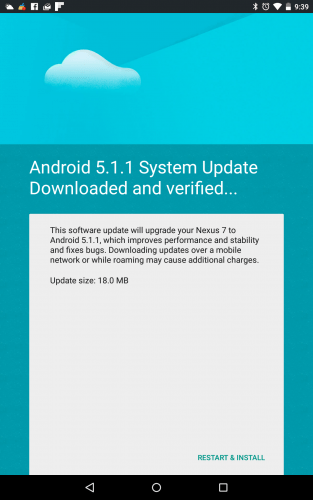 It is fast to install the update and restart, but it took more time when doing optimization on every app on it.
Based on the news from Androidpit.com, the entire Nexus family, from Nexus 4 to Nexus 10, has now received the coveted Lollipop update up to Android 5.1.1.
Motorola has two devices, Moto X (2014) and Moto X, has 5.1.1.
If someone want to get the factory image of Android 5.1.1, go to this page to find it for you device, if you are lucky.