It is a report from Google Analytics of this Blog.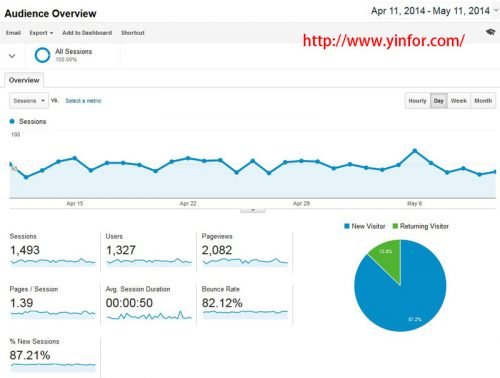 There are 1,493 sessions in the last thirty days.
Page / Session is 1.39.
Based on the traffic source report, more than 60% of visitors come through Google, Bing, Yahoo. Less than 20% are direct traffic.
The average daily user is 50. I am not happy with these data. I want more traffic, more people come to my blog. About one years ago, before I changed the structure of my Blog, the daily traffic is about 350 visitors.
I will launch my 2 weeks marking plan today. The target is to double the blog traffic in two weeks.