Recently Google made four changes to its Search Console Index Coverage report. It let website owners or site administrators better understanding the indexing issues.
Removal of the generic "crawl anomaly" issue type – now all crawl errors should be mapped to an issue with a finer resolution.
Pages that were submitted but blocked by robots.txt and got indexed are now reported as "Indexed, though blocked by robots.txt" instead of "submitted but blocked" (error)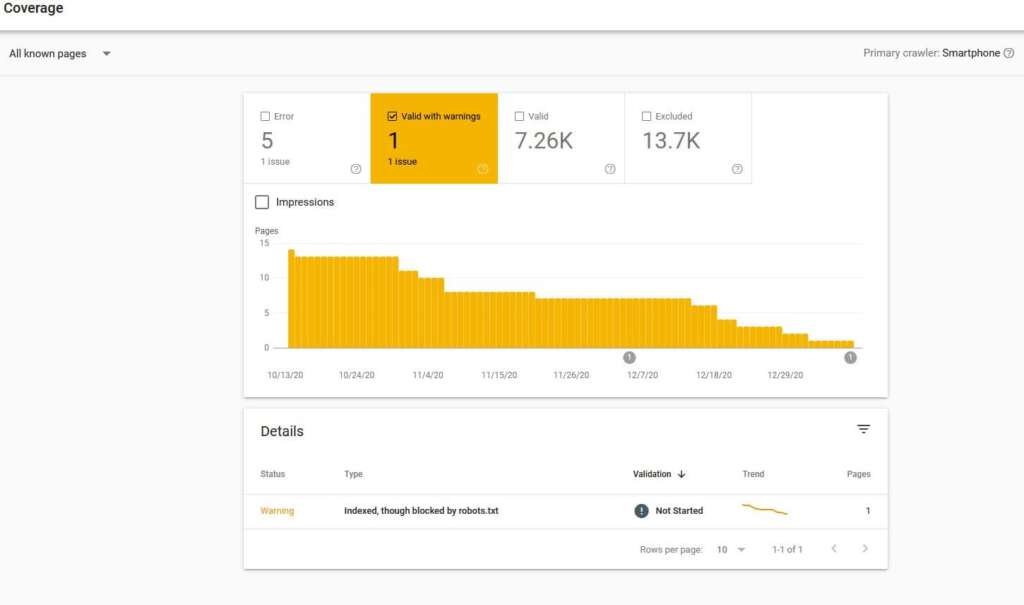 Addition of a new issue: "indexed without content"(warning)
Soft 404 reporting is more accurate.
These changes are rolled out from yesterday. But I can see some changes already implemented in my Google Search Console.
Google's official blog post announced this 2021 January update yesterday.
To make the website get a higher ranking in the Google Search Results Page, the site owner should get his website, web pages indexed by Google Search Engine, first. Without the index, no ranking.
I did the following improvements to my blog yesterday.
Change the WordPress theme configuration.
Change the default picture size.
Start to fix the errors or warnings reported in Google Search Console.
Write a post.
I am looking forward to publishing more posts in the rest days of the week.