I posted How to convert APE to MP3 in Chinese one year ago.
Now I feel it is not completed to explain the whole story for converting and some setting for the program working on Windows 2000 English version.
How to Convert APE to MP3 on Windows 2000?
I have following files download somewhere.


Do you know this famous singer? She is TERESA TENG. Her voice heard like from heaven.
Because of these files' name are Chinese, to make them work smoothly, I changed the reginal options in control panel into Chinese.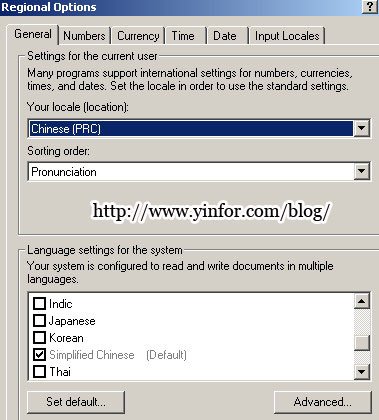 After these setting, let's download the programs we will use later.
Download Monkey's Audio 3.99F, this version including MakeAPL. MakeAPL will be used later.
After downloading, just run the self-extracting .exe, and the setup program will step you through the rest of the installation.
Download LAME 3.97b2
Download file
Decompress it and copy all files into your installation of Monkey's Audio, something like:
c:\program files\Monkey's Audio\External\

For now, all installation is finished. Let's use it to convert APE to MP3.
Do you still remember the files I have? Right , in Chinese.
Firstly, open cue file in the text editor, like UltraEdit.
Find
FILE "[file name].ape" WAVE
The file name here is Chinese. I changed it to 1.ape
FILE "1.ape" WAVE
Save it.
Then, change the file name of APE file to 1.ape.
Now, do the split function with MakeAPL
Run MakeAPL, drag the cue file to the top of the Build Link Files button.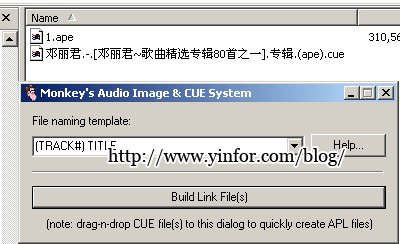 Now I have APL files. Each file is related to one piece of song.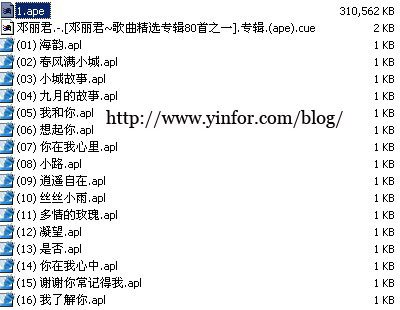 Run Monkey's Audio.
In the first button of the menu, choose Convert,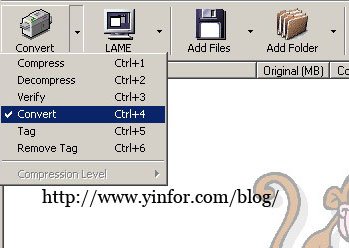 In the second button of the menu, choose external->lame->lame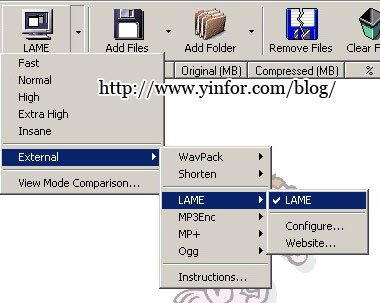 Click the third button to Add files.
Add all apl files I made in it.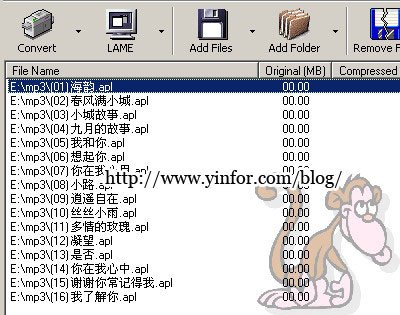 The Last step, just click convert. It works for you.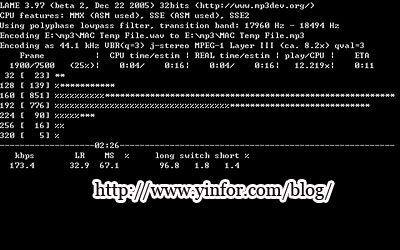 Finally, I got the MP3 files, which I can play in my car or MP3 Player.