When I travel to Shanghai, I ordered a Western Digital Purple Disk. 4TB SATA6Gb / s 64M Monitoring Hard Drive (WD40EJRX).
I paid RMB705, including free shipping. Now the price is dropped to RMB659.
The similar hard disk on newegg.ca is about CA$238.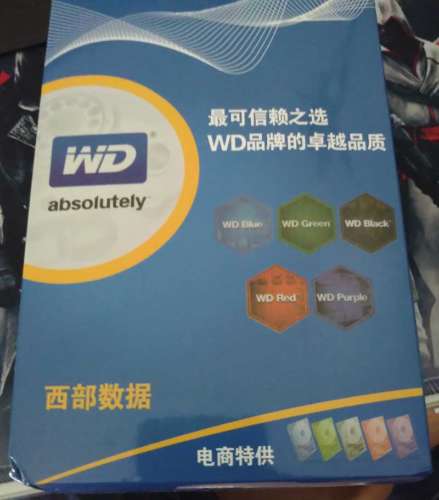 Open the box. It is a plastic container.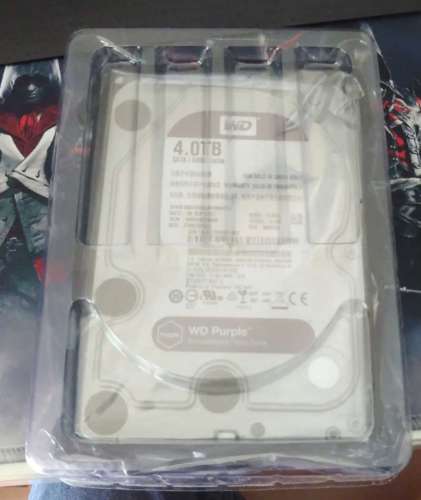 Remove the plastic container, the hard disk is inside of the the anti-static bag.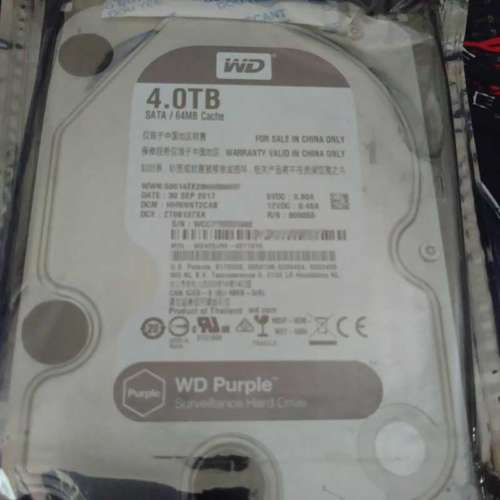 I took out the WD purple disk and looked around it.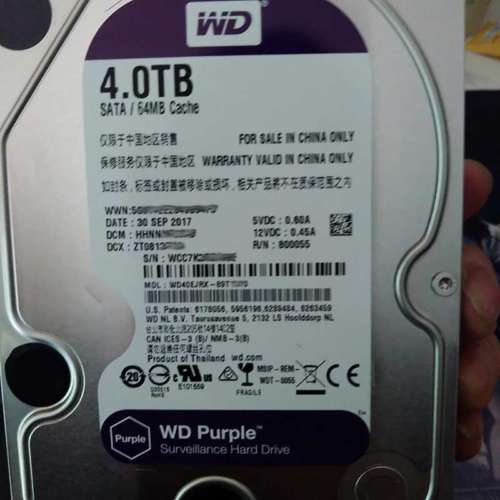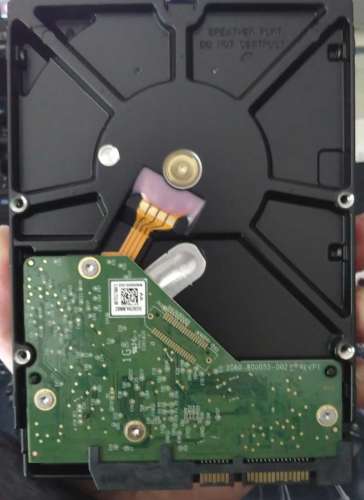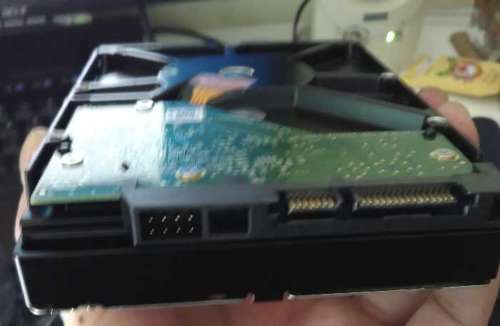 It looks in good shape. I opened the NAS and pull all four drawers. Installed the WD purple in the empty bay case.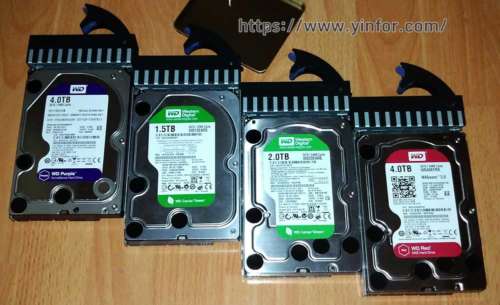 There are four Western Digital hard disks. From left: 4.0TB WD Purple, 1.5TB WD Green, 2.0TB WD Green, and 4.0TB WD NAS disk.
Now I have total 11.5TB space on my home NAS.
WD40EJRX Specs:
Check the disk information in the NAS control OS.