My Nexus 7 got another update again, when I am back home. It is said, "This software update will upgrade your Nexus 7 to improve stability, increase security, and ifx bugs. Downloading updates over a mobile network or while roaming may cause additional charges. Update size:10.3MB."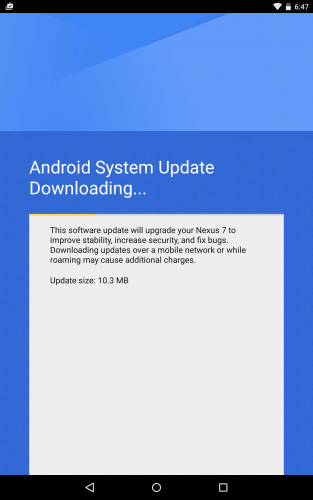 After installation and restarting. The system Android version is still 5.1.1. Build number is LMY481. It is an update of 5.1.1, over previous 5.1.1.
Based on the industry news, Google will issue montly updates for its Nexus devices.