First Sign up Bing Webmaster Tool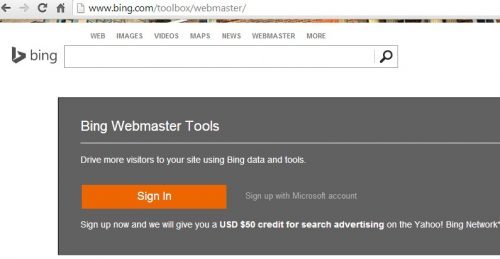 Now sign up and you will get US$50 credit for search advertising.
Then, sign in, Add a new site, it will ask for the sitemap url of this site.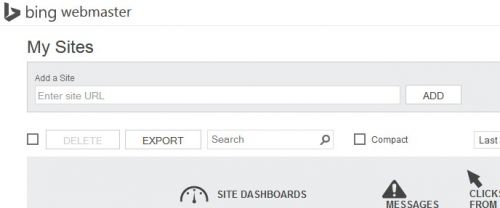 After that, Validate the ownership of the site.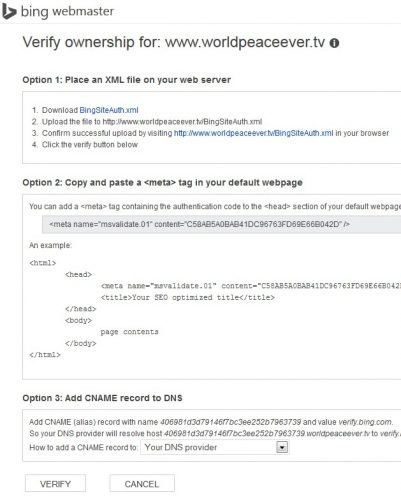 There are three options to verify the ownership. I like the first one. Easy to implement. Just download the xml file and upload it to the root of the web site then come back to this page and click the VERIFY button.
When the ownership of the site is confirmed, all the features of Bing Webmaster Tool are available to you.
Look at the the following screenshot of Bing SEO Analyzer.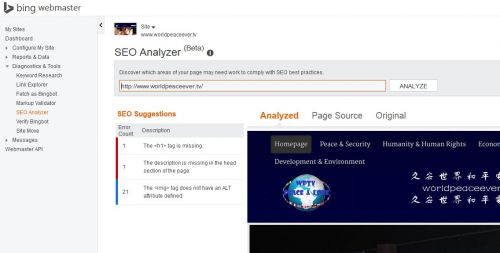 See, there are three errors or suggestions from Bing. The one with red bar is much more important. The blue one is just a casual one.
Maybe it is not that handy for some webmasters, but I think it is a good way to watch how Microsoft Bing Search treat the SEO facts.