I focuse on the Search Engine Optimization area. This is very interesting issue for the website owner.
As I mentioned in Auguest, I make a new Blog for SEO and WebSite Marketing in Chinese.
I learned from a lot of sources, including this following book.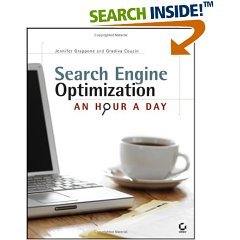 Search Engine Optimization – An Hour a Day
This book priced $19.79 on Amazon.
List Price is $29.99.

It tell you how to optimize your site, but not the real code or some design. I know much about HTML code and Layout of web pages. So, I do like this book. The whole theory is pretty good.
I am just finish the first half of this book. When I complete reading it, I will have more comments.