It is the guide for Buffalo WZR-HP-G300NH2, powered by DD-WRT v24-sp2.
Sign in router web UI.
Go to Administration >> Management
There is one section called Cron.
Select Enable, then enter the scripts in the Cron Jobs box below.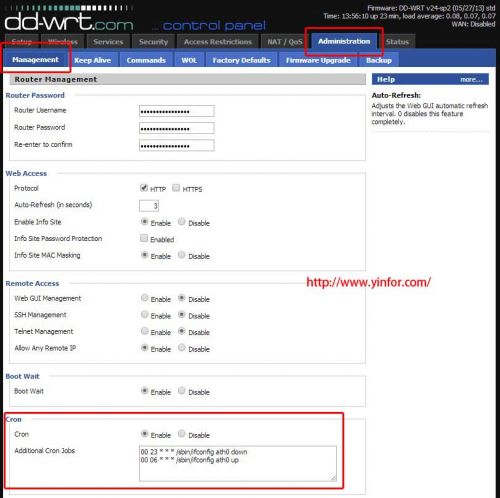 Then click Save, and Apply Settings buttons.
If you can, reboot router is a good practice.