I bought Dremel 3000 tool in September. I do like this brand, after using it a few times.
Now I bought another tool kit from Dremel. It is Dremel Trio Tool Kit 6800-01.
Here is the product page on official site.
I go to Costco store almost every week for grocery. I stop by tools section last week. I saw it and the price is just $38.99. I feel it is cheaper, but I still want to confirm it before I take it to cashier.
So there are some prices from local retail store and online shop I found on Internet.
Here is the price in Costco, Burnaby Store: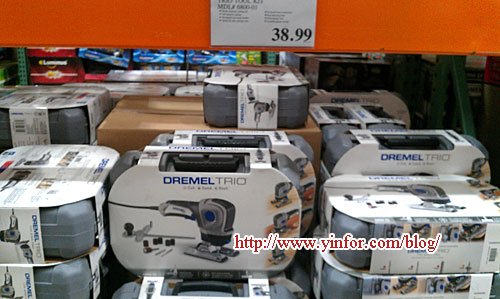 After the research of the price, I went to Costco and got one yesterday.
Dremel Trio Tool Kit has three main functions:
There a lot of video clips on Youtube.  I would like to have a look at Youbube and see how many works can be done by it.