I bought the Coax Crimper Tool Kit last September.
It is not that simple tool. I did make a few coax cables when I got the toolset. It is four months ago. I almost forget how to make it. And also I always throw away the instruction paper. To make it easy for me when I need to do it again later, I decided to scan the instruction manual and save it here.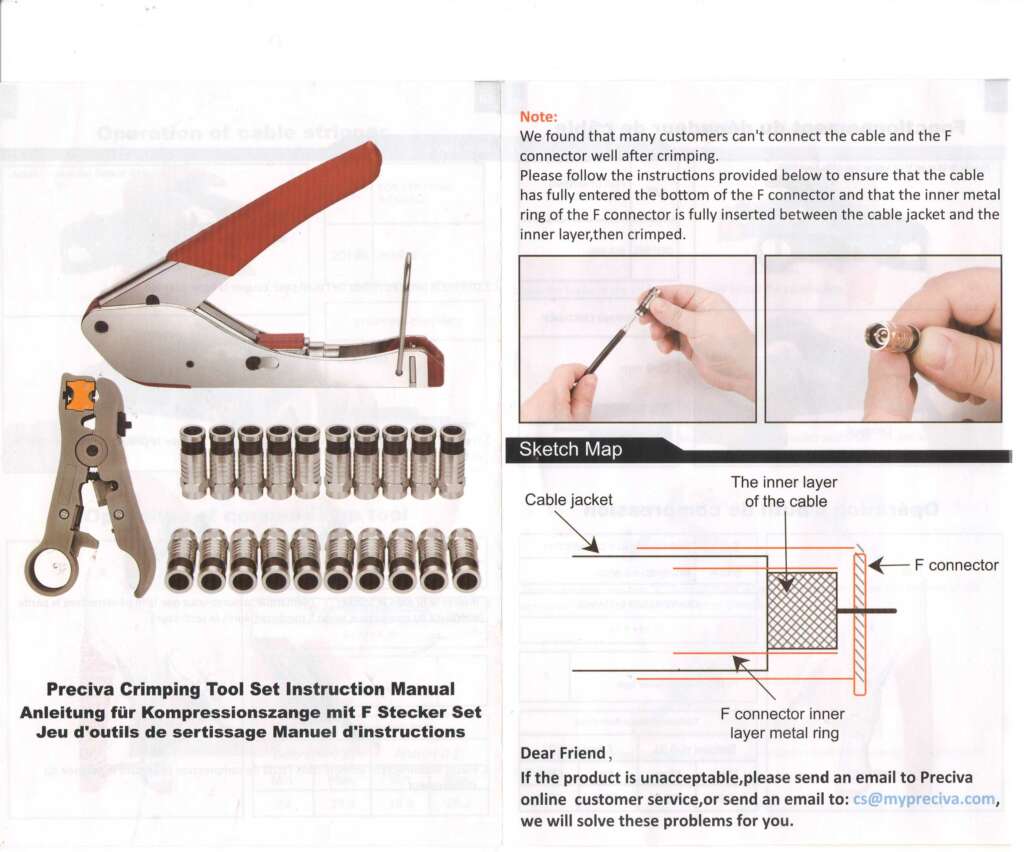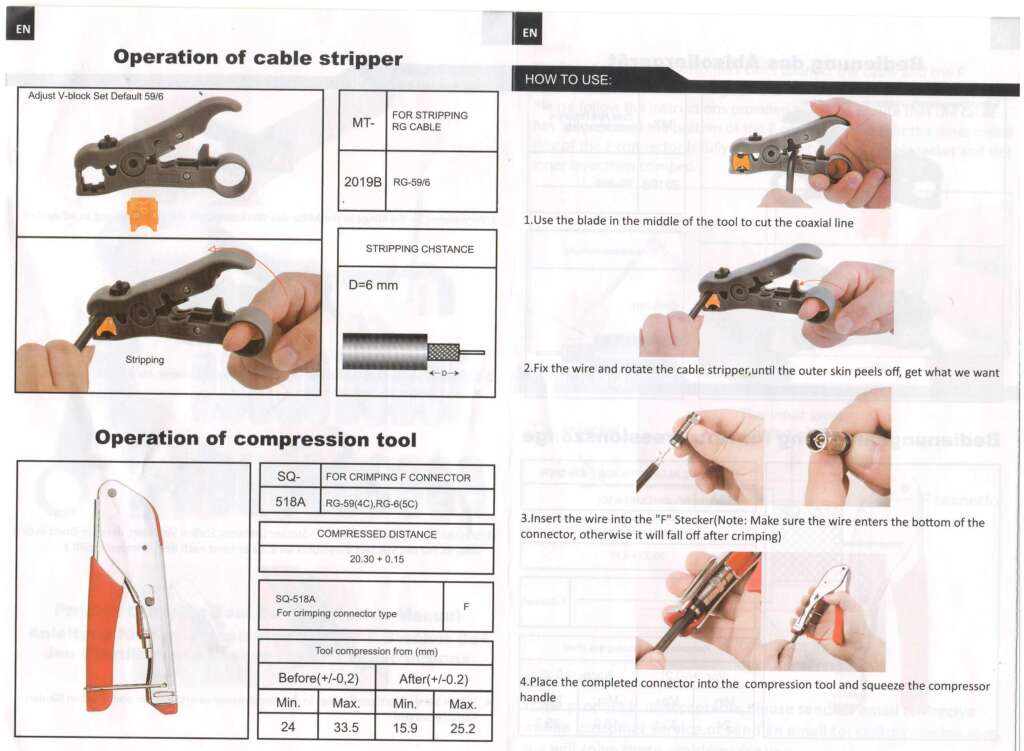 The manual has English, DE., FR. I just scan the English version. here.