Dreamhost has a One-Click installation facility including Joomla!.
It has Joomla! 1.5.1 upgrading already.
But the 1.5.2 released last week.
The problem I met is the One-Click upgrade does not work. I tried many times on different domain/site.
Yesterday, I manually upgraded it.
It is very easy and simple.
Just download the upgrade pack and decompress it, upload it.
Download it.
I chose the Joomla_1.5.0_to_1.5.2-Stable-Patch_Package.zip

The only error message I saw on 1.5.2 is under Global Configuration.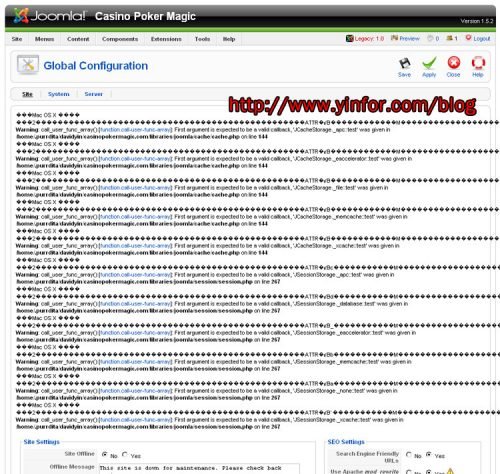 Do you know what's wrong about this error?