I used DNS Stuff very often. It is a handy tool for network.
Such as Reverse DNS lookup, WHOIS Lookup, DNS Report, etc.
It changed UI to new look. Web 2.0 like face.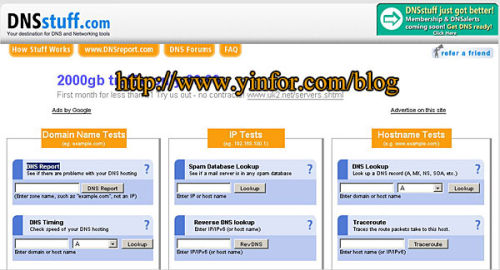 Use DNS report, I can easily recognize the setting of my DNS server of my domain. I can fix the bugs if needed.

If you want to track an IP address for some reason, you can use this IPWHOIS Lookup or IP Information. It will tell you the holder of this IP address and city.
I am highly recommending this site for your future use.
Keep it in your bookmarks. You will need it.