I used DNS Stuff very often. It is a handy tool for network.
Such as Reverse DNS lookup, WHOIS Lookup, DNS Report, etc.
It changed UI to new look. Web 2.0 like face.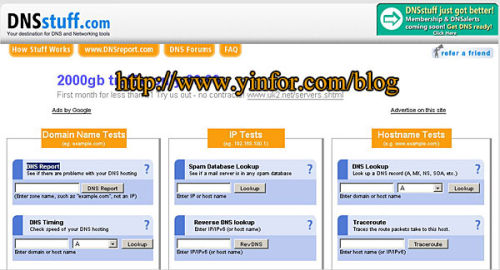 Use DNS report, I can easily recognize the setting of my DNS server of my domain. I can fix the bugs if needed.