Today, I went to Costco for grocery shopping. Most of the time, I walk through the TV, Computer section very fastly. Just for checking any special price or on sale items.
I  saw SanDisk 64GB is on sale.  The regular price is $29.99. Now it is $9 off. So it is $20.99 for 3-pack USB disks, each is 64GB.
Let me have a look at it.
Reliable storage of 64GB for all your files
Fast USB 3.0 performance
Retractable design keeps the connector safe
Password protection with included SanDisk SecureAccess™ software
Backward-compatible with USB 2.0 ports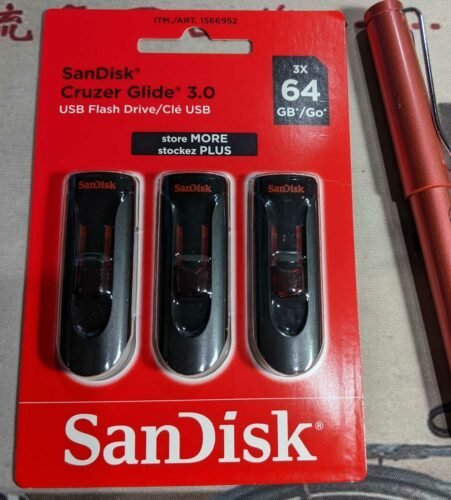 Three USB 3.0 drivers in one pack.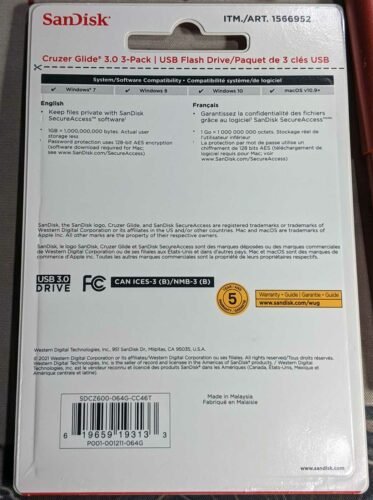 Look, it is a 5-year warranty. Any product is made in Malaysia.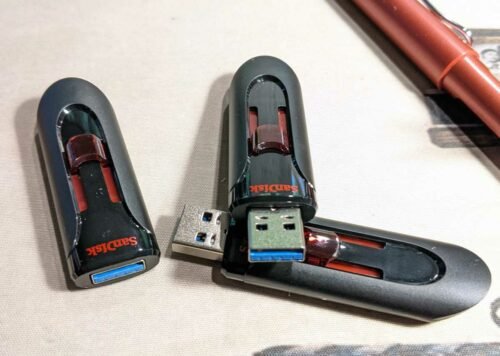 The blue plug indicates USB 3.0.
The capacity is good. The SanDisk SecureAccess software is wonderful. I did use it to store personal files into the encrypted vault.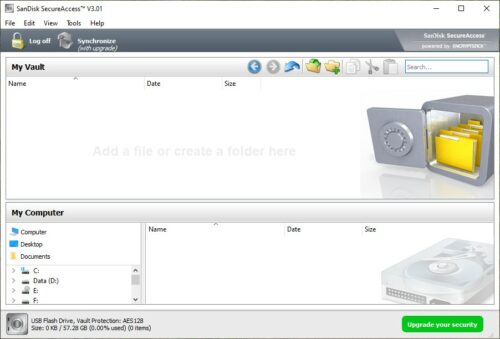 The default encryption is AES128. To upgrade to higher levels, such as AES256, 512, 1024, you can upgrade it by paying $14.99 for life-time fee.
Anyway, I believe the AES128 is good for now.
Speed Test
I use the USBDeview tool to test the speed of reading and writing.
The first time, I plug the drive into the PC's front USB port. The speed is
| | |
| --- | --- |
| Read: 37.89 MB/Sec | Write: 22.95 MB/Sec |
It is much lower than my expectation.
So I tried to move the drive to the port on the Motherboard back panel directly.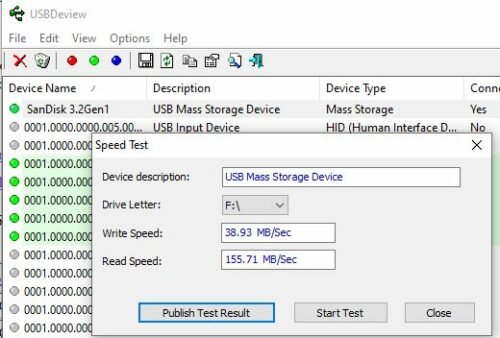 See, the write speed is 38.93 MB/Sec, read speed is 155.71 MB/Sec.
Here is the link to the official page. http://www.nirsoft.net/utils/usb_devices_view.html
Or here. usbdeview-x64
This USB tool can also see the properties of the USB device.