It is time to replace my old phone, LG Q6. I start the contract with Fido two years ago. The model is LG-M703. It is quite good for me. After two years of usage, I feel it is a little bit out of the capacity and battery issue. You know the battery life is not such long. Two years or a maximum of three years. Sometimes I have to bring my battery bank when I go out.
So, I ordered a new phone maybe not that new, but it is new for me. Kind of Certified Pre-Owned phone. So it is cheaper.  I only pay $5 a month for two years. So the total is about $120.
The options of the plan are not many.  I chose the smallest plan I can choose. It is $45/month. Unlimited Canada-wide Call, Text, Picture, and Video messages from Canada to U.S and Intl Mobile numbers. Data is 2GB.
Look at the phone, which is released in May 2019.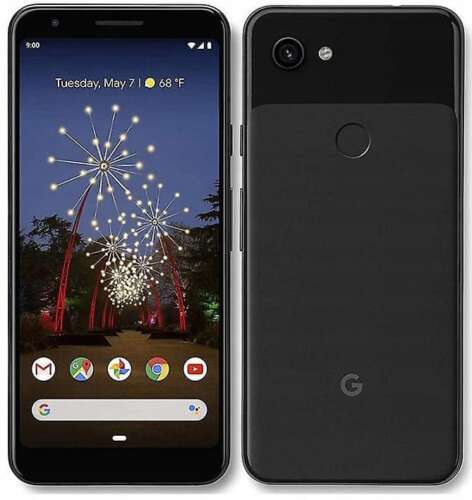 Specs
Display: 5.60-inch (1080×2220)
Processor: Qualcomm Snapdragon 670
Front Camera: 8MP
Rear Camera: 12.2MP
RAM:4GB
Storage:64GB
Battery Capacity:3000mAh
OS:Android 9 Pie  (Can be upgraded to Android 11)

Look at the side by side comparison of LG Q6 and Google Pixel 3a.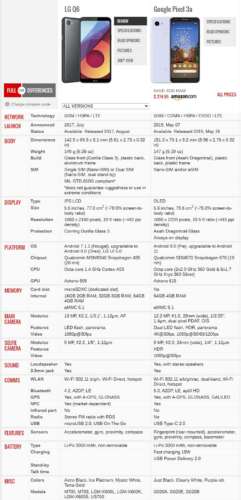 Here is something new, compared with my old Lg Q6.
Display: Always-on display. My screen can show the clock and day, weather, notification icons.
Android 11, latest OS now.
CPU, GPU is faster.
64GB storage, almost double for users' storage.
4GB RAM, it is one GB bigger
The camera is better, my daughter said so, she has a better sense of pictures.
WIFI, 802.11ac supported.
USB Type-C 2.0. It is new to me. Most of my devices are using microUSB 2.0.
Two things I don't like.
No extension storage possibility.
Just one SIM card slog.
Based on the nature of this Google Pixel 3a smartphone, I hope I can use it for at least 2 years.