I have a Uniden Cordless phone, which is waterproof and charging wireless. It is not working anymore for months. Batter is exhausted. No display.
First, I think it might be battery issue. But, when I open the charging base, I found the problem.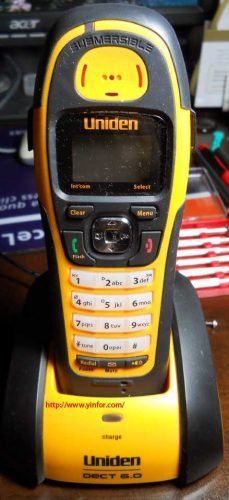 I opened the base by removing four screws. The picture below shows a dark side look on the circuit board. I marked by black box.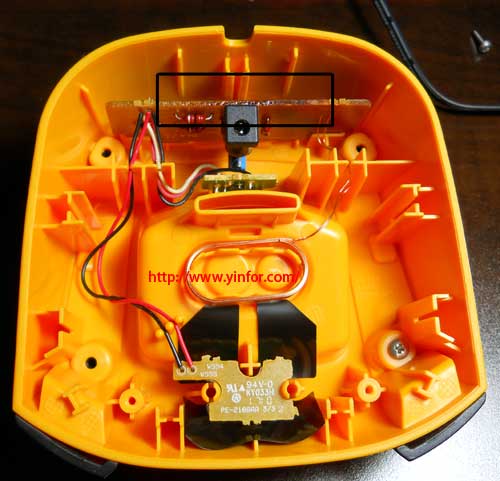 The copper coil in the middle is the main part for charging battery.
Then, I remove the circuit board, and took two pictures on both sides.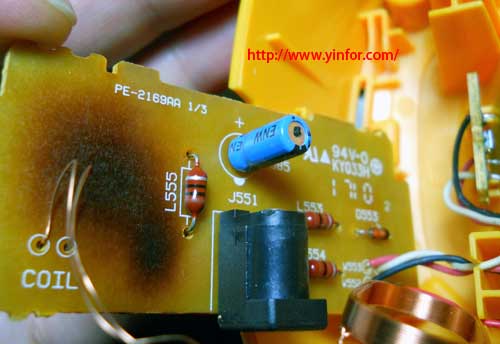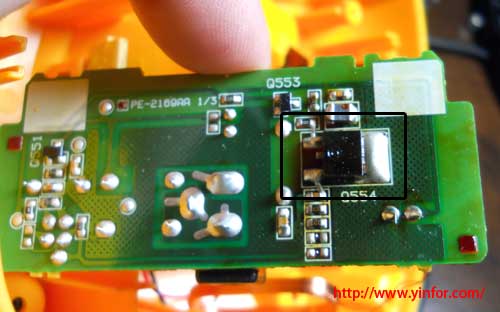 The burn spot is clear. And also I can not identify the module or number of the electronic component above. Otherwise, I can bought one to replace it.
It is hard to find the information about this charging base. The model is DWX207, Input: DC19V, 100mA
Here is the user book of DWX207 Series, download DWX207om