In the last week, I checked most of my sites of the broken links.
The link point to the web page which is not existing any more. It may return 404 error, or redirect to a domain parking page.
There are about 500 broken links in one of my sites.
I use the free service provided on Online Broken Link Checker
http://www.brokenlinkcheck.com/
This tool will send a web spider to crawling the site you entered. The get the list of broken links and the page contains the broken link.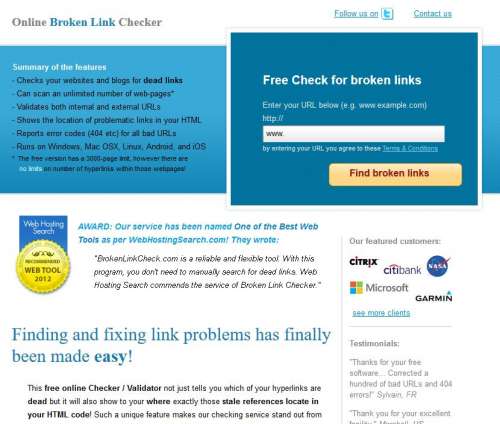 There are four types of broken links:
Link to Expired Domain
Link to the blog, which is re-sturctured. Just like URL changed from http://www.example.com/blog/a-post.html to http://www.example.com/blog/a_post/
Link to the site, which changed domain
Link to the web page not existing in the web.
I always  do my best to find the replacing Url to correct the broken links. If I can not, I will remove the link but keep the content of link. For some webpage, I modify the content to make it completed.