The very first thing I think about is to get the protection for my new Google Pixel 3a smart phone.
I did a google and search on the Internet. Including but not limited to Amazon, eBay, etc. No good deal I can found.
OK, I went to the local retail shop. My first choice is Walmart.
On the phone, smart phone, game departments, only a few choices for Android phones. Most of the smartphone cases are for Apple iPhones. The second big group of the products is for Samsung smartphone.  But at last, I saw the Otterbox Symmetry phone case for Pixel 3a.
I saw the original price is about $49. The special price tag said $15. I think it fits my budget.  So I pick on and go to cashier.
On cashier, when she scanned the bar code of it. It pops up $1.00 only.
I am surprised by the price and I am very happy with it.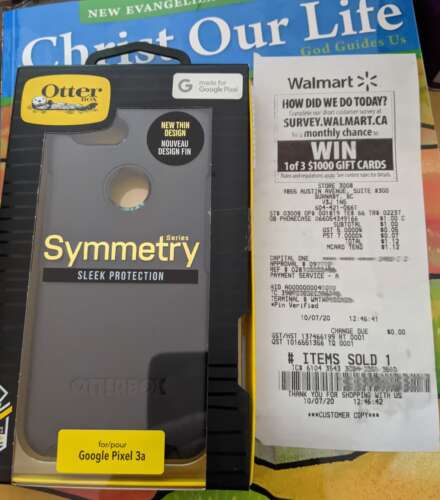 It has a very good design. It delieved what is described on their official web site.
Lock in your look and protect your phone with ultra-slim Symmetry Series. Easy to install and fortified with drop protection, it's the Google Pixel 3a case that features colors, designs and collections made just for your style. Symmetry Series — thinner than ever, as protective as always.
It protects the screen corner and camera lens.
I can not find the screen protector in Walmart. At last, I ordered a premium screen protector cover from a Canadian seller on eBay.  I choose a Canadian seller because he can ship it faster and delivery in one week. If I order something from an international seller, especially from Asia, it may take months to my front door.
The price is $4.95 for 2 screen covers.
0.26mm Thickness, Oleophobic Coating, 9H Hardness, Anti-Scratch, Anti-Shatter, Washable
I would like to recommand this seller.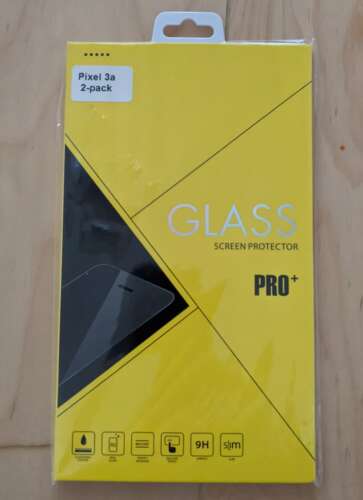 It is easy to put it on the phone by myself. Even it is your first time, I believe you can do it.