Raspberry Pi board is shipped board only. Nothing else. It is a barebon IC board.
So first I think it is good to give it a case.
To make a perfect paper Raspberry Pi case, followed the following guideline:
Make sure to turn off 'scale to fit' in printer prefs before printing.
Score card firmly on fold lines before folding.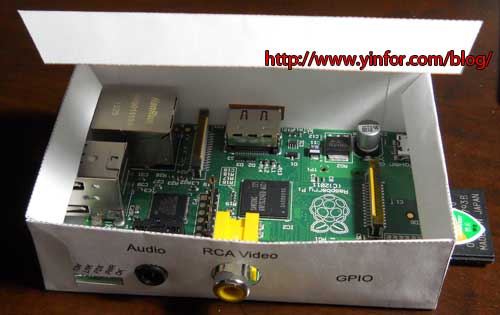 It is easy to use. I found the printout pdf from the official site here.
For best results cut with fine pointed knife andmetal safety ruler. Please be careful, and supervise children. I'm not responsible for cut
fingers!
Superglue or similar is best for gluing the tabs.
Use the thickest card your printer will take. I used approx 300gsm.
This one is not just for making paper case. I will use the measurement of the openings to make a plastic one or wood case.
It is a good starting point to design your own case.