This is my blog's new UI. It is new, so I hope it is suitable for all my audience needs.
It is based on the UNOS publisher theme. I would like to recommend you to use this professional WordPress theme.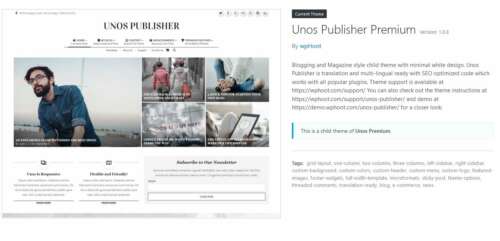 The very great features it has as below:
Beautifully Responsive Design
Easy to Setup and Regular Updates
Built for Speed. Ease and Simplicity
Friendly Support
The detailed Premium feature list can be found on the official site. I listed the following I like very much.
Responsive. It is a must-have. Mobile style is more important than desktop now.
Multiple Footer layout. Footer design is also important for me. I will customize it to make the site fancy.
Built for Speed. Speed is kind of equal to SEO. Google said Speed is a key fact of SEO.
Customization of Colors, Backgrounds, and Typography. Yes. Font type is a tool to make my site different from others.
Custom 404 error page.
There are more, you may like it.